The Best Poker Tournaments from Around the World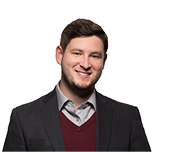 By Zac Ormley
Poker Expert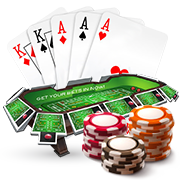 Discover our Selection of the World's Most Exciting Tournies to Play at for Poker Enthusiasts
Poker players from around the world often dream of playing in one of the large main events that are shown on the television. Events like the Aruba Poker Classic, the World Series of Poker, the Latin American Poker Tour and Aussie Millions are all exciting opportunities that exist for the serious players. Just playing online can get you into a tournament event if you play in the right satellite tournaments, and that's an exciting opportunity.
Aruba Poker Classic
The Aruba Poker Classic is a major stop for the World Poker Tour that offers a prize pool of several million in USDs. There are hundreds of players that enter into the main event of this Caribbean event and each year one player receives a massive $1,000,000 in prize money by taking the top spot. If you like playing online for large tournaments, there are satellites that can help you qualify for this main event. Otherwise the buy-in will cost you over $5,000 in USD, it's a bit more affordable in pound sterling.
World Series of Poker
http://www.wsop.com/tournaments/
The World Series of Poker is arguably the largest and most popular events of the year. IT brings people from all around the world to Las Vegas to gamble against some of the best for a chance to win massive prizes. The main event each year has a $10,000 buy-in and thousands enter into it each and every year. The top prize is always above a million dollars and it's been up over $12 million in the past. It's a big tournament for online players and offline alike. Many of the top poker sites offer satellites that buy your way into the tournament so you don't have to put forth the $10,000 needed to join in the fun.
Latin American Poker Tour
The Latin American Poker Tour is a top chain of events down in Latin American destinations like Uruguay, Costa Rica and Brazil. A set of real money events take place throughout the year. The tournaments bring in top players and winners receive more than a hundred thousand dollars for each event. If you like online poker there are events you can enter to help you qualify to play in the Latin American Poker Tour.
Aussie Millions
https://www.aussiemillions.com/
Aussie Millions is a major tournament for real cash held down under. It takes place in January in Melbourne. It's a three-week long event with major stakes. To be excited about and showcases some of the top-rated players from around the world. This is the largest poker event that takes place in the Southern Hemisphere and prize money totals more than $5 million each year, giving the best players something to look forward to.
Each of these events is big in its own way. Now that you know about some of the largest poker tournaments in the world you know what events to watch throughout the year and what events that you can strive to play in.
These pages may also interest you