Discover the Newest UK Online Poker Rooms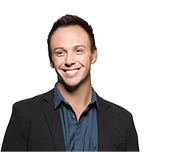 By Carl Bevin
Editor in Chief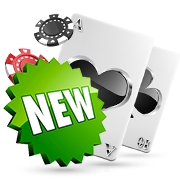 If you're looking for the hottest online poker to be had in 2021 you've come to the right place. New gaming sites are springing up fast and typically come with slick software, big bonuses, and tons of exciting games and features. However if you prefer to stick with a more established, tried and trusted name partypoker would be our top recommended site to play at.
Our top rated New online poker rooms
Your safety and security in online casinos is our number one priority.
New Internet Poker Sites to Surface in 2021
It's strange to think that online poker has been around for just a couple of decades. In that time a vast number of dedicated poker sites have come and gone, with only the best casinos surviving and thriving.
Despite the big name rooms dominating the online action, there's still plenty of available cyber space in 2021 for new poker sites to step in and flourish.
A new website after all brings something fresh to the market. It might boast the latest no-download software. Or have features and games not found elsewhere online. Including new and exciting poker variants exclusively available to those sites. And to attract new players away from the competition, you can bet there'll be some great promotions on offer too.
And that's never a bad thing. After all, even veteran poker players are always interested in advances in the game. Plus a new site that's gaining traction fast ensures the established poker rooms are forced to step up their game. So in a way, everyone benefits.
Benefits of New UK Poker Rooms
If you want to play the latest thing in online poker, new sites are the way to go. Not only do the latest poker rooms offer great freerolls and big-money guarantees. Playing at a brand new site also offers a host of other competitive perks and benefits, including:
Big Bonuses and Promotions
New rooms need traffic and one way they attract new visitors is through generous welcome bonuses. Typical bonus offers found at some of today's top new casino include match offers of 300% on a first deposit and some big-money freerolls. All of which are intended to do one thing, bring in fresh players and keep you loyal to their site.
A Pool of Fishy Players
If you're a fan of easy poker, new sites are a great way to find fish. New to market casinos are typically heavy on offers that attract casual players who are there to try out the software and games.
Big Money Guaranteed Prizepools
As well as big bonuses you're also likely to find some tempting weekly tournaments on offer at the newest online poker rooms. Although these may not have the traffic of established sites they can still provide attractive guarantees with lots of overlay.
Legit Licenses, Software and Security
With so much scrutiny surrounding the safety of online gambling, new sites will need to be licensed with top security. If they cater for British players, they'll also be required to have a UK Gambling Commission licence in order to offer real money poker games. So players can rest assured their personal info and bankroll will stay safe at a new UK site to launch in 2021.
Only The Best & the Freshest
If you want to discover the latest real money poker online, then new gaming sites really are your best port of call. Not only do these websites offer fresh games, and the most up to date poker variations around. They also incentivise new players with great perks for coming aboard.
Sure, in the beginning you may have to be patient while the tables fill up, but trustworthy, reliable sites with an excellent gaming portfolio, and great customer service will always succeed and grow.
All of our best UK picks boast amazing software that's compatible for Mac, PC, or mobile users, and feature lobbies packed with a great spread of games. So what are you waiting for? Choose a site today, make your first real cash deposit, and see if that brand new online poker room is all it's cracked up to be.
New Online Poker Sites FAQs
Are new poker sites trustworthy and safe?
Of course. As long as they have solid licences and security, it's safe to play online poker at new rooms. If a new skin is attached to an existing sportsbetting or casino brand you can usually count on its safety.
What are the benefits?
New online poker websites generally offer generous welcome bonuses, frequent promotions, and the most up to date software.
Are bonuses still available?
Absolutely. In fact, you'll often discover no-deposit bonuses that reward free cash without the need to get out the debit card.
Will the player base be high enough?
Not always. Early on, fresh online poker rooms haven't had the time needed to establish a reputation and player pool. If a new room is attached to a sportsbook, however, there may already be steady traffic flow there to capitalise on.
Can they be trusted to pay out?
Yes, if they are properly licensed. Which they'll need to be by the UK Gambling Association to operate real money games in Great Britain. Great poker online has to deliver fast and accurate payouts. If a casino has a legitimate licence, you can rely on it honouring withdrawals quickly and paying winnings accurately.
How quickly do they pay out?
New rooms should pay out winnings straight away in the same way as an established website. Withdrawals should also be processed within 24-48 hours.
These pages may also interest you