The Top Poker Pros From Around The World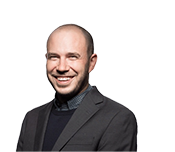 By Andrew Collinson
Legal Expert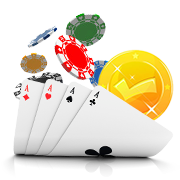 For most recreational poker players, grinding a few hundred bucks is enough. Not for them are the WSOP Main Event, the nosebleed cash games or the violent million-dollar bankroll swings.
But for an elite few, becoming a successful and enduring pro is a reality. Not all pros have the charisma or talent to last a few years. Others, meanwhile, have become successful players and superstars of the green felt too. Let's take a look at some of the all-time top poker players.
Antonio Esfandiari (USA)
https://twitter.com/MagicAntonio
Lifetime Tournament Earnings: $26.4 million
Antonio Esfandiari came to the US as a boy from Iran. His magic skills won him friends, but his poker skills won him the big bucks. Making his name on television, Esfandiari tore up tables in popular shows like Poker After Dark.
And along with Daniel Negreanu and friend, Phil Laak, Esfandiari became part of a 'second generation' of poker players who enjoyed TV stardom, big sponsorship deals, and big-money prizes. Esfandiari took the all-time money-earners' top spot by bagging the $1 Million Big One For One Drop in 2012 (but has been overtaken by Daniel Negreanu since). His single $18 million payout has been unmatched since.
Doyle Brunson (USA)
Lifetime Tournament Earnings: $6.1 million
"Texas Dolly" might be a rare sight at the WSOP tables these days, but Doyle Brunson deserves a spot in our all-time list. Brunson has racked up over $6 million in tournament earnings during his lifetime, but it's his legacy on the game that is the real draw.
Brunson won back-to-back WSOP main events - in 1976 and 1977 - and was instrumental in paving the way for Texas Hold'em and the World Series to come to Las Vegas. His 'Super/System' strategy book still holds up today, decades on.
Daniel Negreanu (Canada)
https://twitter.com/RealKidPoker
Lifetime Tournament Earnings: $30.6 million
Canadian pro, Daniel Negreanu, is that rare breed in 2015: a hugely successful player who has been around for years but still boasts regular cashes, a sponsor deal, and a voice.
When Negreanu speaks (and he speaks A LOT), people listen. And the Canuck isn't afraid to voice opinion on everything from Full Tilt to US law to the antics of his PokerStars sponsors.
When not opening up about the game, he's taking it down. And in 2014 Negreanu overtook Antonio Esfandiari to become the all-time money-earners' list.
Phil Hellmuth Jr. (USA)
https://twitter.com/phil_hellmuth
Lifetime Tournament Earnings: $19.3 million
The Poker Brat burst onto the scene in 1989 by taking down the WSOP Main Event. Building a reputation for winning No Limit Hold'em bracelets (while going on tilt on more than one occasion) Hellmuth has gone on to win a record 14 gold bracelets - and not all have been in Hold'em.
In 2014, Hellmuth won the $10,000 Razz Championship at the World Series to confirm his status as one of the best live players of all time.
John Juanda (USA)
https://twitter.com/luckboxjuanda
Lifetime Tournament Earnings: $18 million
Indonesian-born Juanda was one of the original Full Tilt pros - but he's also one of the few to emerge from Black Friday with his career intact.
Since 2011, Juanda, like fellow ex-Tilt pro, Erik Seidel, has gone on to win WPTs and EPTs and adding millions to his career haul. His $18 million lifetime earnings puts Juanda fifth in the all-time money list, and in 2015 he was sworn in to the Poker Hall of Fame.
Chris Moorman (UK)
Lifetime Tournament Earnings: $4.1 million (online: $10 million)
British pro Moorman is unrivalled in online tournaments. In 2015, Moorman won his 25th Triple Crown (winning three different MTTs on three different poker rooms, all of which have a prizepool over $10,000). With it, he took his lifetime earnings to over $10 million. When it comes to online tournaments, Moorman has no equal.
Phil Ivey (US)
Lifetime Tournament Earnings: $23.1 million
Pre-Black Friday, Phil Ivey was as well-known for his nosebleed cash games online as he was for tournament wins.
When it comes to all-round prowess across live and online fields, no-one comes close to Ivey. His $23,199,534 live winnings includes WSOP and WPT bracelets. In 2015, he won over $5 million alone at the Aussie Millions.
But it's his multi-million dollar-pot battles with players like Tom "durrrr" Dwan online that have always thrilled fans.
A huge gambler, Ivey's exploits in casinos have made headlines over the years. Both Atlantic City's Borgata Casino and London's Crockford's have locked horns with Ivey recently over "edge sorting" scandals while playing baccarat.