Using Poker Software to up Your Game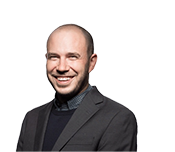 By Andrew Collinson
Legal Expert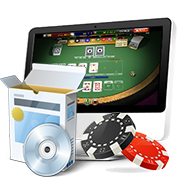 Boost Your Chances of Winning Big by Using Trusted Poker Software
If you're trying to improve your poker game, and let's be honest who isn't, you might be able to use software for online poker to help you up your game. There is software out there that will help you figure out what decisions to make while playing live games, and help you analyse your gameplay by sifting through your hand history for you.
Benefits of Poker Software
Spots patterns effectively
Can show pot odds
Help improve gameplay
Useful for refining strategy
Some are Legal and Some Aren't
It's important to realise that not all helpful online poker software is allowed at an online casino. There are programmes that are allowed at most places and then there are programmes that are banned at most locations. Learning the difference between the two will help you pick the right programmes for your own gameplay. Not only that but knowing what you should avoid will help you avoid getting banned from an online casino that you enjoy playing at.
Choose Widely Accepted Software
When you're trying to pick out poker online software for live gameplay it's important to pick a programme that's accepted at your casino of choice, and as many others as possible. This lets you get the most value out of that software, and makes sure that you don't have to worry about being banned by a casino for using a prohibited tool.
Allowed Characteristics
Here are the general characteristics of programmes that are allowed.
Predicts pot odds
Uses only your hand information
Track your stat information
Lets you set macros and hotkeys
Offers starting hand advice based on your own cards only
Banned Characteristics
Here's a list of the most common features of banned software that you'll see.
Shares information between multiple players at a table
Share hole card data between players
Plays without human interaction (a bot)
Offers real-time advice about what to do besides offering statistics
Tools designed to manipulate opponents
If you play poker for real money you should consider trying out some of this software. At the very least it will help you figure out any mistakes you are making, and over time some of the tools can even teach you advanced techniques like calculating pot odds and help improve your decision making skills when you aren't using them.
Analyse Your Past Hands
Even if you don't like relying on software while you are playing hands of poker, it makes a lot of sense to analyse your hand history using a software programme. There are tools that are known for being able to spot patterns and mistakes in a player's game. By using one of these you can locate all the inconsistencies in your game and hopefully improve over time. This software will pick out problems in your play style that you might not have ever noticed. It's designed for seeing patterns in your gameplay, no matter how slight they are. If you're dedicated to learning a strategy, or adjusting one specific part of your gameplay, getting good software to analyse your recent decisions will help you figure out what you have to change while you play, and how you've made improvements since adopting the strategy.
Poker software is good for real cash games as long as you know what is accepted at your online poker room and how to make the most of the software that you choose. Most of this software costs money, but if it helps you become a more proficient player what's a few dozen pounds sterling investment compared to that benefit? By considering what's out there and giving a few different options a try you'll quickly learn what you like and what should be avoided.
These pages may also interest you