Deposit At The UK's Top Poker Rooms With Skrill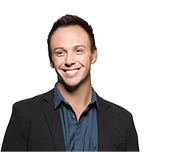 By Carl Bevin
Editor in Chief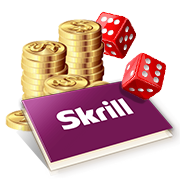 Skrill is a great way to fund your poker bankroll online. It's considered one of the leading e-Wallet providers in 2021, which lets you move money around the Internet in seconds. You can fund a single wallet with bank transfers or credit cards. And every transaction you make is encrypted for added security.
If you love real money online poker in the UK, and big action at card rooms like partypoker then Skrill is one of the safest and fastest deposit methods you can use.
For easy real-cash deposits online in 2021:
Keep all your funds in one handy digital wallet
Enjoy great promotions for British poker players
Receive a top casino welcome bonus when you deposit
Our top rated Poker Sites
Your safety and security in online casinos is our number one priority.
The Perks of Playing for Real Money
Formerly known as Moneybookers, one of the first digital e-Wallets to launch, Skrill is now a leading Internet third-party transaction processor. If you're UK based and play online poker, Skrill can help you make deposits to your gaming account in seconds. All you need is an account, a User ID, and a registered card or British bank account.
Once you've moved some GBP to your Skrill wallet, you can buy goods online or send cash to your poker Cashier to play with. The whole process is quick, and you'll never have to share card details directly with a poker website.
Use Skrill to Deposit Pound Sterling
Making a deposit using Skrill is simple. First you'll have to register a wallet with Skrill. This takes just a few minutes and can be completed via the e-wallets own homepage.
Once you've received your unique ID number and have set up a primary payment source, you're ready to start depositing funds online.
Head to the poker site Cashier and select Skrill from the drop-down menu. You'll need to enter your email address (the same one you registered with Skrill) the currency type you want to deposit in and the amount you want to transfer to your account. You'll then be redirected to the Skrill website to complete the transaction securely It's really that straightforward, fast and easy.
Why Skrill Users Qualify For a Prepaid MasterCard
Skrill even issues its own prepaid MasterCard to its members so you can get your hands on a physical piece of plastic as an alternative banking method too. You can withdraw Skrill cash from over 2 million cashpoints across the world. And ideally for us Brits, this also applies to withdrawals in GBP..
The beauty of having this additional prepaid card is that you still don't need a bank account to make deposits. You just load the prepaid card with a free bank transfer or cash in a shop to a nominated value and then you're free to use it to buy goods online.
The Big Benefit of Skrill
There are tons of benefits to using Skrill to add funds online to a poker account in the United Kingdom. The best of which is it's a 100% anonymous method, as you never have to divulge any credit card details with a poker room. Plus as Skrill is a long established and leading e-wallet provider each transaction you make using its service is totally secure.
Most poker rooms won't even charge you for sending cash to your account by this method, and the whole process only takes a few minutes. You also won't have to exchange Sterling for USD or Euros, as Skrill is available in pound sterling transactions.
Finally, Skrill additionally runs a host of exclusive promotions for its customers, including special gambling bonuses if you hold an account. So it's worth reading up on the other member benefits of opening an account and becoming a regular Skrill user.
To Fee or Not To Fee?
It's usually free to deposit or withdraw cash from your Skrill account to your online poker account. However, there is normally a fee incurred when cashing money out of your Skrill account to a bank account or debit card.
The exact fee amount does vary depending on the card type you're using. For example, if you deposit real cash using VISA or MasterCard, you'll be charged 1.90 percent on the total balance transferred out.
If you cash out of an e-wallet to a British bank account you'll be charged around £2.14 (2.95 Euros). If you're using Paysafecard there's 7 percent charge for deposits. A bank transfer or Maestro card typically carries the lowest fees and in some cases are completely free to use.
When you cash out your Internet Skrill account, you'll need to assign a Primary card and Primary bank account to do so. You're free to add on as many cards and accounts as you like, all of which you can use to withdraw to.
If you are converting cash to another currency for any reason, there will be a conversion fee applied. It's worth sticking with online poker sites that deal in GBP, but be aware of any fees if you're playing at an overseas room.
Get a Top Bonus When You Sign Up with Skrill
For Brits getting stuck in to real-cash poker, Skrill undoubtedly provides a safe and fast way to move your cash around on the net. The fees can be off putting, but if you have a dozen cards and you feel wary about sharing the details with different sites then using Skrill is a good way to get around this.
When you play at one of our top recommended Skrill online poker websites, as tried and tested by our team, you'll also be able to access a great welcome bonus. All it takes is enough cash games and tournament play to earn a healthy amount of 'player points'. The more times you play, the more points you'll rake in. You can then claim bonus cash and special offers using your points to redeem these exclusive member benefits. You may even be able to get on a lucrative VIP programme by doing so too so there really are a host of perks to becoming a Skrill Poker player in Great Britain.
Skrill FAQs
What is Skrill?
Formerly known as Moneybookers, Skrill is an online e-Wallet that provides a safe and easy way to move cash to and from your online poker account.
How does it work?
It acts as a third party between your bank and the poker room you're playing at. Helping you to deposit funds from multiple cards securely without having to share any personal details.
Do they allow online poker payments?
Yes. Skrill/Moneybookers was set up with poker and gambling in mind. As such, you'll find lots of transfer fees waived by the sites themselves.
How do I create an account?
All you need to do is visit the website homepage and set up an account. Register an email address and password and you'll receive a User ID number. The whole process takes minutes.
Is it safe to use?
Yes. You never share card details with anyone, so all information you submit is totally secure. Transfers made from and to your account are encrypted too.
How are my winnings paid?
When you cash out of a poker account, you'll receive your money within a few days. There aren't any fees to pay, but you will be charged when you cash out of your wallet to your nominated primary bank account or card.
How does it compare to similar methods?
Skrill is fast, secure and anonymous. It's also great if you're a United Kingdom player who wants to keep all your cards in one place. However, the fees can be a pain, so it's worth picking cards that save you money. Maestro debit cards cost nothing when depositing and withdrawing cash, while a VISA card will incur a £2.14 charge every time you withdraw. VISA also charges 1.90 percent on the whole balance when you first deposit into your wallet.
These pages may also interest you