Discover the Fishiest Sites for UK Poker Players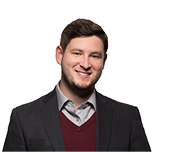 By Zac Ormley
Poker Expert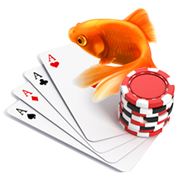 If you want to win more money playing online poker in 2021, going up against fish is one sure-fire way to give your bankroll a definite boost.
Fish is the industry term used to describe the terrible poker players you find at every Internet poker room. Fish are just happy to throw their chips on the table and raise the stakes with pretty much every hand.
Our top rated Fish poker sites
Your safety and security in online casinos is our number one priority.
What Are Poker Fish?
In 2021 online poker is so widely accessible that really anyone can open a casino account and play.
But not every new player takes the time to learn the ropes and study a strategy before they whip out their credit card. For a vast proportion of online poker players today, boredom sets in fast and inexperience sticks out like a sore thumb. When this occurs chips start getting thrown in on every single hand. Regardless of what community cards are on the table.
These players are what experienced poker players refer to as 'fish' and they're your bread and butter when it comes to winning money.
Every major online poker website has fish. The only thing you have to do to feed off of their weaknesses is to find the games and stakes they're playing. Correctly identify when you're up against a fish and there are big profits to be won.
Why Fish Make for Easy Poker Marks
So, why is it preferable to play against fish?
For the real money player online poker is all about the bottom line. You want to generate a decent bankroll easily without running into too many skilful players in the process.
Fish make great opponents because they raise the stakes higher but lack the skill or experience to be victorious. They hope that by raising the bets each round they'll scare off other players until they've successfully bluffed their way to the prize pot. 9 times out of 10 however a fish will have a stinker of a hand. They just hope their aggression will be enough to convince others they're holding a hand of value and fold out of the game.
They aren't aggressive all the time however. In fact, sometimes fish are actually passive opponents. They'll call when they should really raise, and hang on to second pair hands when they should fold. Once their bankroll goes they leave the table and simply buy back in with the minimum once again. Fish aren't there to make cash; they're just there to pass some time leisurely playing poker online.
And if you're looking to work off a loyalty bonus, hunting out fish is the best way to plough through some volume.
How To Tell If a Poker Room is Fishy
Fish tend to hit the low-stakes Texas Hold'em tables first, so these should be the first place you look when you're seeking out fish to play against. Hit the £10-£20 Sit 'n Go's or £0.10/£0.25 No Limit Hold'em cash games. Any higher than that and the buy in will likely put most fishy players off.
Another place fish frequently gather is around heavily promoted poker rooms. Big poker websites that have TV commercials or poker rooms that are aligned to sportsbetting sites usually attract a high proportion of casual players. With these types of site you typically experience games at all levels, and along with it, plenty of fish ripe for the hooking.
The final place you're likely to encounter fish in 2021 is at the newer online poker rooms. These sites typically offer swanky software, and come with some big claims and guarantees. Usually in the form of free cash. That's often bait enough to get the fish to bite happily.
Fishy Sites to Work off a Top Welcome Bonus
All good online poker rooms offer welcome bonuses and monetary incentives to attract new players. Usually this works by matching any initial deposit you make so you effectively double your cash upfront. You can then use this deposit bonus to start playing Hold'em games and earning plenty of loyalty points in the process. The more points you clear, the more promotions and prizes you can win later on.
By hitting the fishiest sites you can effectively work through your bonus even faster. So it pays to seek out tables that have these casual types of players taking part. Fish make for easy marks in online poker as they can't compete when it comes to skill and strategy. Making it nice and easy for more experienced players to walk away with lots of easy cash.
Remember, poker online is entirely about making real money as easily and quickly as possible while minimising your losses. Gobbling up the fish, and avoiding the poker pros, is the best way to achieve this.
Online Poker Fish FAQs
Where can I find fish?
Fish are often attracted by lots of low-stakes Texas Hold'em games so this should be the first place you go if you're looking to go up against a fish to boost your bankroll or work off a bonus. The games are predictable and easy to work out if you have a solid ABC game to bring to the table.
What is the definition of a fish?
A fish is a bad poker player who's happy to play without learning the game. They're generally easy to spot in a poker room as they typically make the all the wrong decisions, get attached to bad hands, and lose lots of pots of money in the process.
I'm new to online poker, am I a fish?
It's true that many fish are beginners to the game, but even experienced players can be fish, if they never learn the ins and outs of poker. Fishy online poker sites can be great places to play for intelligent beginners who are serious about improving their skill and knowledge of the game.
Are fishy sites a good place to learn?
Definitely. You can always learn a lot about your own game by playing against less experienced or casual players. But to really improve you need to invest time and work up the levels. Only attack the bigger stakes when you have the bankroll behind you and feel confident you can handle the higher standard of opposition.
Which poker games can be played?
Poker sites usually have a solid range of games across all disciplines. However, mostly you'll find Texas Hold'em in a range of limits, stakes, and variants. Whether you're into Sit 'n Go's, cash games or MTTs, there will be fishy online poker games packed with bad players to take advantage of
These pages may also interest you