Top Online Linux Poker Clients For British Players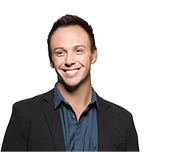 By Carl Bevin
Editor in Chief
Linux isn't the first name that springs to mind when you think of online poker. UK computer users are a savvy bunch, though, and Linux can be used for many top poker clients in 2021.
Our top rated Linux poker sites
Your safety and security in online casinos is our number one priority.
Using Linux to Gamble Online
Long popular with programmers, Linux is an open-source system that works a little like Windows. Although there's no real 'controlling company' behind it, which makes it more flexible than big players like Mac OS.
In 2021, you'll struggle to find an online poker room that offers a client download for Linux. It's not just popular enough to warrant its own dedicated software. However, there's still plenty of ways British players can gamble on the net using this system.
Avoiding Unwanted Download Issues
The problem with gambling using Linux is the lack of download clients.
However, it doesn't mean UK users of this open source system are frozen out altogether. Just like Mac owners had to adapt to survive, so too can Linux gamblers in the United Kingdom. Websites in 2021 offer plenty of easy ways to enjoy the best Hold'em tournaments and cash games just by using your web browser that Brits can take advantage of.
The best solution is to download WINE. The latest version is 1.9.0 and the program lets leading sites run on the Linux operating system. WINE isn't a perfect alternative for Windows but it does the job of emulating PC poker software quite well.
No Download Games and Tournaments
Alternatively, many of the top poker rooms in Great Britain offer no-download software. Instant-play games load in a media player on your machine so you connect directly with the Internet.
You'll need a decent Internet connection of course to ensure the games don't crash mid-hand. However, with some clever add-ons you can gamble on the web easily.
Adobe Flash can be downloaded (11.2 is the best option) and used to run many no-download poker games. Alternatively, Adobe AIR works with Ubuntu 9.04, the latest Linux OS.
However, and it's a big problem, Adobe AIR stopped updating its software some time ago. You may find that some online poker sites won't support older versions of Adobe Air 2.
Finding the Top Linux Poker Casinos
If you value online security and online poker, Linux games might be for you. The open-source system is renowned for being largely free from hacks and viruses. And who wants to risk being hacked when you're gambling with your real money on the net?
With our recommended poker picks UK players can easily find a site that's straightforward to load in a browser, and quick to play at. We only ever recommend the most secure and trusted poker rooms. So with all of our top rated picks you'll find proper licenses and security that guarantees every game is fair.
Who could pass up a generous welcome bonus, either? All of our onlinepoker.co.uk links offer exclusive free cash and tokens to new British players when they sign-up and deposit. So don't hesitate to check them out and see just how well you could play using Linux for your PC right now.
Linux FAQs
Is Linux online poker different?
Not especially no. You'll typically be using an emulator like WINE, or accessing games via your web browser. The main difference is your online safety as Linux is far less prone to viruses than Windows or Mac OS.
What makes a good Poker site?
You need to find rooms that support instant-play. That way, UK players can access the no-download games and load them up simply by using their web browser.
Is there software to download?
The biggest piece of software you'll need is WINE. This allows you to run Windows applications, like poker clients, on your device.
Can I enjoy the same poker games as Windows & Mac users?
Yes. If you're emulating a poker site with WINE, you can access the same games that a Windows or Mac player can play. There might be a few problems, like loss of sound or glitches with graphics, but it's a good alternative option.
Are players from different platforms?
No. If you can log in to a site for online poker, you'll be up against players using Mac OS or Windows. The site only offers one player pool and doesn't separate them based on their operating system.
Can I get a good poker bonus?
Yes. When you sign up you will be eligible for a great welcome bonus. Just make a first deposit, play as much as you can during your first month, and you can earn back lots of free cash. If you're a loyal player you could be in line for regular cashback offers, tournament tokens, or entry into a VIP scheme.
These pages may also interest you