How To Spot The Best Poker Online Sites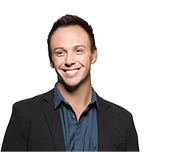 By Carl Bevin
Editor in Chief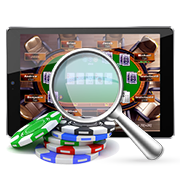 Discover the Traits of the Poker Rooms You Should Be Playing At
Whether you're just getting started with poker online, or you've been playing for years, it's important to know what features a quality casino will have, and what you should be avoiding. This overview should help you sort things out and pick good sites in the future.
What to Look for in the Best Poker Site
Here's a quick breakdown of everything that you should be searching for when trying to find the right online poker site to play at. It's tough to find the top site out of all the options available, but when you know what you're looking for it should be a bit easier deciding on the right option.
Quality community of players
Good bonus
Wide range of limits to play at
Satellite tournaments
Freeroll tournaments
Regular tournaments
Several supported currencies
Good Bonus
When you play online poker, it's important to start off at a poker room with a quality bonus if you plan on sticking around for a while. The bonus might be a bit difficult to unlock, but as long as you are in it for the long-haul, you could end up with significantly more real money to play with over time by sticking to a casino that offers a good bonus. Take a look at the bonuses at well-reviewed casinos and pick out a bonus that's going to give you as much as possible based on what you were planning on depositing anyway. That's where you likely want to play at.
Top online poker sites make playing the game more fun and offer more winning opportunities.
Quality Community
Unlike many other games at top-rated casinos, the community that you play in matters a lot when playing poker. The community that you face determines whether or not you're able to win money at all. It also determines how many tables are available and when you can play poker. That's why you want to try to stick with a casino that has many players and one that has players who are relatively new to the game or don't use very good strategy. The more poor players there are the easier it is to win while playing poker online.
Range of Limits
While searching for a quality online poker location it's important to pay attention to the different limits that are available. Even if you only plan on playing the lower limit tables when you join, you might find yourself limited if you ever decide to switch up to higher levels later on at some casinos. That's why any real money casino you join should have both high and low limits, it gives you the ability to switch around as you see fit and helps with good bankroll management as well.
Game Variation
No matter how much of a dedicated Texas Hold'em player you are, there might come a time when you want to try out a real cash Omaha game instead. When that time comes it's nice to be able to switch to a table right on the casino that you're already a member at. It would be a real hassle to have to become a member at a different poker room to change between variants. Always look at the different options when picking a place to play poker online at. You should make note of the variations available and consider locations with more variations more strongly.
Currency Options
Many British players prefer to gamble with Pound Sterling for a few different reasons. The first and most important is that they don't have to worry about exchanging between multiple currencies. The second is because it's easier to value currency when it's something familiar. Australian players prefer the AUD and NZ players like the NZD. That's why you should pay attention to the currencies supported by a casino before joining one. You'll have a better idea of the money you're dealing with and can avoid costly exchange rates by sticking with a casino that offers your native currency.
Solid Tournament Offerings
Not everybody likes playing in tournaments, but if you enjoy them once and awhile or if you think you'll want to try them in the future it makes a lot of sense to look for an online poker room with quality tournament offerings. That means multiple tournaments a week at least, and preferably also some free roll tournaments and some satellite tournaments to give you more diversity and chances at major vacations or entrances into massive tournaments.
What to Avoid
All the things listed above make up a good online casino for playing poker at, but we haven't taken the time to get into what should be avoided. Here's a quick list of what you don't want at your online poker casino.
Slow payouts
Limited deposit and withdraw methods
Small community of players
Only skilled players
A single game option
No tournaments or limited support
By keeping each one of these requirements in mind you'll be able to look through reviews more closely and pick out a place to play poker that's going to meet your needs specifically. Everyone wants something else out of online poker, take your time and find what's right for you.
These pages may also interest you