Discover the Best UK Texas Hold'em Sites in 2021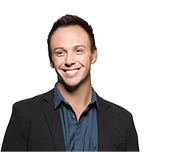 By Carl Bevin
Editor in Chief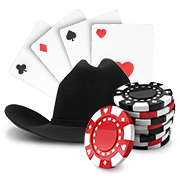 Texas Hold'em is by far the most popular form of poker online. Which comes as no surprise considering it's so easy to learn and there are tons of online variations. This is especially the case at partypoker , which offers Texas Hold'em cash games and tournaments 24/7.
Unlike at land-based casino or cardrooms, internet poker rooms offer stakes to suit all wallets. You can play for pennies or jump in at the deep end with the high rollers.
Our top rated Texas Hold'em Poker Sites
Your safety and security in online casinos is our number one priority.
Experience Texas Hold'em Online in the UK
If you want to experience fast, exciting online poker, Hold'em has it all. The basics are easy to pick up and it takes just a simple grasp of the rules to get up and running.
The game begins with every player being dealt two cards face down. It's then your job to make the best five card combination using any of your two hole cards and the five community cards on the table.
The excitement of Hold'em comes in the betting. As it is usually played 'No Limit', the fortunes of a player can go up or down massively on a single hand. That's the reason the World Series of Poker Main Event is played as No Limit Hold'em.
The Biggest Cash Prizepools - Guaranteed
Because of the popularity of Hold'em, every internet poker room will have a huge variety of tournament types on offer around the clock. So finding the real money action isn't an issue for players hailing from the UK. Online poker sites usually offer cash games in Pot Limit, Limit, and No Limit from as little as £0.02/£0.04. The bigger websites with the most traffic will even have cash games at £1,000/£2,000 and above.
If you're into Sit 'n Go's, these style games will also run 24/7. Just 'sit down' at a 6-man or 10-man game, and once the table is full the game starts. Good sites that experience high volumes of traffic mean you can also multi-table easily. Playing more than one table at once does take skill, but if you can master it you can work up a decent profit very quickly.
For MTT fans, tournaments run regularly at all our top recommended sites. For just a few pounds you can sit down at weekly tournaments that might have as much as £10,000 guaranteed. Even bigger rooms frequently guarantee a million pounds every single week.
Easy Hold'em Games for Beginners
If you're learning online poker, Hold'em is an easy game to pick up and master. But it's also the best game for finding bad players.
New online poker rooms and popular sites with tons of traffic and advertising tend to attract fish. They flock to the Texas Hold'em tables as it's the most popular form of poker. That's when you can go fishing and pick up a few pots.
With OnlinePoker.co.uk you'll find the easiest Hold'em around. You can even find a few freeroll sites that will allow you to test out your newfound skills for free before advancing to wagering for real cash.
Why You Can Trust Our Top Reviews
When playing online poker, UK players want great software, with fast payouts and games that can cater to all skill levels. Well with our reviews we guarantee you'll only ever discover the top gaming sites to play at. Offering amazing graphics and all the latest and greatest features in 2021.
Every site our team rates has a lobby that's simple to navigate to help you get to your favourite games fast. And when it comes to depositing, all of our recommended poker sites have a good range of banking options.
By opening a new account not only can you play whenever you feel like it. You can win free cash by earning player points too. So whether you're into cash games or MTTs, put your bankroll to good use and access a great welcome bonus when you join up to one of our top-flight sites.
Online Poker: Hold'em FAQs
Is the game popular?
Yes. When it comes to online poker, Hold'em is easily the most popular variation of the game. You'll find plenty of instant cash games and tournaments running non-stop throughout the day.
Where can I play?
Because it's the most popular variant, every online poker room in 2021 will offer Texas Hold'em games. Sites vary in the quantity and quality of their offerings, so be sure to read our expert reviews before hitting the tables.
How long do the games typically last?
It really depends on the variant. Sit 'n Go's tend to last around an hour and MTTs can go on all night. Cash games only go on until you're ready to get up from the table.
How much can I win?
The more popular a poker site, the bigger the prizes on offer. In the biggest rooms you can usually find prizes over £1 million at some sites. Other rooms and networks specialise in weekly tournaments that pay out in the region of £10,000 in prizes.
Is it a good game for beginners?
Yes. Hold'em is by far the easiest poker variant to learn. The basics are simple, and No Limit provides huge excitement. Because it's easy to learn most poker sites will offer more Hold'em games than any other variant. Which is perfect for beginners.
How does it compare to other poker games?
Hold'em is a 'community' game where players share a board of five cards with the other players. That makes it similar to Omaha in that respect. That's why Omaha is usually the next game British players learn after mastering Hold'em.