Learn How To Stay Safe Whilst Enjoying Online Poker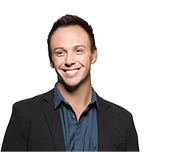 By Carl Bevin
Editor in Chief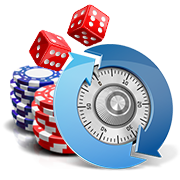 When it comes to online poker security, simply offering a password feature on your player account is not enough. In order to ensure complete protection for their customers, and to satisfy their strict licensing conditions, online sites must implement a range of security provisions.
From player-focused features such as account passwords to encryption codes and random number generators, online poker security is a multifaceted operation and one you should be aware of if you're thinking about signing up to one of our recommended platforms.
How Do Poker Sites Stay Secure?
Online poker sites take a wide approach to their security procedures. Because real-money wagering is at the heart of the poker online industry, it's crucial that all of your details are protected at all times.
Simply attempting to limit access to a real-money online poker account through a basic password feature isn't enough to ensure your money is safe. In fact, because all legitimate online poker sites need to have a valid operating licence from a recognised body, operators must comply with a variety of standards.
In fact, if online poker sites don't abide by the following principles, then they won't be granted a licence and, therefore, won't be able to offer services to residents of the UK or anywhere else in the world.
Online poker sites must…
Protect your personal details at all times.
Protect your money at all times.
Ensure their servers are shielded from outside hackers.
Securely store your money in a segregated and secure bank account.
To ensure these conditions are met, the top online poker sites will employ a range of technical and bespoke provisions to keep you and your money as safe as possible.
RSA Key: In addition to offering password protection, online poker sites give you the ability to add an extra layer of protection with an RSA key.
This device basically generates a single use code which must be entered alongside your password before you can log into your account. This code will either be sent to a physical RSA key or it can be sent to your smartphone.
Security Certificates: All online poker sites will need to have a set of valid security certificates. Much like banking sites or e-commerce platforms where money changes hands, you'll notice that the URL is preceded by a padlock and the HTTP chain is suffixed with an "s".
This shows that the connection is secure. To check to see if an online poker site has the necessary certificates, such as TLS 1.2 (i.e. AES_128_GCM), simply click on the padlock symbol and "connections" in your browser.
SSL Encryption: Secure Sockets Layer (SSL) encryption refers to software that creates a secure link between a server and a client. With regards to online poker security, this means an SSL connection between the operator's server and its platform. To ensure a platform has SSL encryption, look for a certificate from a provider such as Thawte.
Recognised Payment Processors: When you're processing money it's important that you recognise the provider you're using. Methods such as debit and credit card, bank transfers and eWallets all contain their own security provisions and that's why all the top online poker sites offer them.
What are RNGs?
Aside from ensuring you and your money is safe, an online poker site must also ensure that its games are fair. To receive a valid gaming licence from a body such as the UK Gambling Commission, a site must use something known as a Random Number Generator.
This algorithm is designed to produce a random series of numbers which determine the outcome of a game. Each online poker site has its own unique random number generator and that means a constant auditing process must be completed by an independent third-party tester.
In the online gambling world the leading testing body is the eCommerce Online Gaming Regulation and Assurance (eCOGRA).
Based in the UK, this company carries out a series of tests, both in the frontend (i.e. testers play as if they were members of the site) and in the back-end, to ensure the RNG is 100% fair. Once it deems the software to be fair, eCOGRA will issue a certificate and the site can be granted a gaming licence.
Licensing and Auditing
The UK Gambling Commission (UKGC) is one of many recognised governing bodies in the online poker world.
Responsible for handing out licences to operators, these bodies are not only responsible for verifying that an operator has satisfied the above conditions, but as a point of contact for any complaints you might have. Moreover, the UKGC will oversee all aspects of an online sites operation, including: how they protect player funds, how fair their games are and how they advertise their services.
Age and ID Verification
Compliance with online gambling rules involves certain ID checks on the part of the operator. Depending on the site you're playing on, you'll have to prove you're of legal age and the person you say you are when you want to play for real money.
This process will have to be done either when you make your first money deposit or withdrawal and involves sending a copy of an official government document (passport of driving licence) to the site. Once your identity has been verified you'll be able to play for real money without further interruption.
Segregated Player Funds
In most (but not all) online poker jurisdictions, operators will insist that your money is kept in a segregated account. This means the operator can't use player funds to cover their operating costs, as has been seen in scandals in the past.
Although this doesn't ensure 100 percent that your money will always be safe, it does protect it in the event the operator becomes insolvent.
In fact, in the UK the UKGC insists that a site must offer one of the following levels of player protection:
Basic
Segregation of customer funds: Customer funds are kept in accounts separate from business accounts but they would form part of the assets of the business in the event of insolvency. These accounts may include bank accounts, investment accounts and other accounts.
Medium
Quistclose or equivalent: Customer funds are kept in accounts separate from business accounts, and arrangements have been made to ensure assets in the customer accounts are distributed to customers in the event of insolvency. The arrangements falling in the medium category include Quistclose accounts and insurance arrangements.
High
Independent trust account: Customer funds are held in a trust account which is verified and subject to controls by an independent trustee.
Making a Complaint
If you ever feel that you've been cheated by someone or something at an online poker site, you can contact customer services and the complaint will be passed on to a team of dedicated security experts who will investigate your claims.
Additionally, if you believe an online poker operator's security provisions aren't in order, you can contact the relevant licensing body, such as the UKGC, and file a complaint using one of the following methods:
Gambling Commission Victoria Square House Victoria Square Birmingham B2 4BP
Fax: +44 121 230 6720 Email: info@gamblingcommission.gov.uk Telephone: +44 121 230 6666