Learn How To Spot A Rigged Poker Site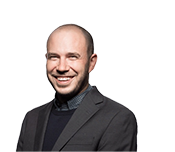 By Andrew Collinson
Legal Expert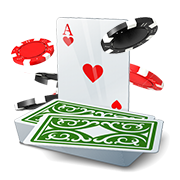 If you've ever played online poker for any length of time then you'll have probably have read the phrase, "this game is rigged" somewhere online.
Uttered on forums, in chat boxes and anywhere someone will listen, the phrase is a favourite of tilting players the world over. But do they have a point, and how can online poker be rigged?
Fortunately, in reality, the people that often say that online poker is rigged are nothing more than disgruntled grinders on the wrong side of a bad beat. However, in some instances, there is some substance to the claims.
How Can Online Poker Be Rigged?
In essence, online poker can be rigged in two main ways: internally or externally. Luckily, instances of rigged games are extremely rare.
1 - The Site Is At Fault
When an instance of unfair play or cheating occurs, it can be deemed as an internal if the site is at fault. Although this cheating isn't always malicious, it can occur and often costs players a lot of money. The main reason for so-called "internal cheating" is often because of a software or security flaw.
Online poker sites aren't usually in the business of actively deceiving players. However, some employees of the company might be.
Two of the most famous instances of this kind of cheating occurred at the now defunct Absolute Poker and UltimateBet. Thanks to a software glitch in the system (which remained unexposed for a number of years), a handful of unscrupulous employees were able to exploit each site's software and see their opponents' hole cards.
Naturally, this gave them a huge advantage at the table as "super-users" and allowed them to win millions of dollars in illicit funds.
Fortunately, these two incidents haven't been repeated since as legit online poker sites now ensure all their software and employees are monitored extremely closely.
2 - Player Collusion and Multi-Accounting
An online poker site can often acquire the tag "rigged" if a player or group of players are cheating.
Although this isn't the doing of the site itself, they often take the brunt of the abuse and, moreover, are held accountable for the incidents.
Common forms of cheating by poker players include:
Creating multiple accounts in order to increase their chances of success in a single tournament.
Being able to exploit a glitch in the system to gain more information on their players.
Buying hand histories from data-mining sites in order to study opponents without ever playing against them.
Using a team of players to help you make your decisions/allowing a more experienced player to use your account.
Illegally gaining access to someone's account and stealing their funds.
Deliberately sitting with a player and losing your chips to them on purpose ("chip-dumping").
Colluding with players at the same table in order to exploit unsuspecting opponents.
Cheating is a lot less common than it was, and sites are better-equipped than ever for hunting out cheats.
Famous Poker Cheats
In the early days of the game there were many more instances of players saying "rigged online poker sites" were stealing their money.
Although times have changed and security is now a lot better, the embryonic stages of the industry did see a number of high profile incidents of cheating.
Russ Hamilton - When the UltimateBet scandal broke and it was revealed that an account was able to see other player's hole cards, the one name people alleged was behind it was Russ Hamilton.
Josh Fields - A former online tournament player, Fields was the first high-profile player to be caught using more than one account on the same site.
Sorel Mizzi - Alongside Fields, Mizzi was found to hold multiple accounts on various sites and he used them to enter a single tournament numerous times.
Scott Tom and AJ Green - It's alleged that these two players used software that allowed them to see everyone's' hole cards on Absolute Poker under the account POTRIPPER.
Brian Townsend - Like Mizzi and Fields, Townsend was caught multi-accounting on Full Tilt and later admitted to doing the same on PokerStars.
Mark Teltscher - Playing under the name "TheV0id", British pro Teltscher was accused of multi-accounting in the PokerStars' 2007 WCOOP Main Event.
Darren Woods - An English player, Woods was convicted of creating multiple accounts at 888poker in order to earn more commission from his affiliate deal.
Protecting Yourself
Rigged online poker is a real thing and is something you need to be aware of. So, how can you keep yourself safe at the tables?
Random Number Generator - Before you join an online poker site, make sure it has a certified random number generator that ensures its games are 100 percent fair.
Looking for strange lines and soft play - Players that collude will often play differently against each other than the rest of the table. Look for players making strange folds and not playing back in obvious spots.
Noticing players who always sit together - A group of players that always sit in the same cash games could be working together to steal your money.
Reviewing your stats - One of the ways the online community discovers cheaters is by reviewing their stats. If a player is winning at an implausible rate, it could be a sign they are using illicit tactics.
Reporting Collusion and Cheating
If you're not happy with the service you've received and feel as though an online poker site is rigged, you can take your grievances to the site itself and, ultimately, it's licensing authority (such as the UK Gambling Commission).
Each governing body is responsible for investigating any complaints made against an online poker site in their jurisdiction.
If you do suspect that an online poker site is rigged, you should contact the site in the first instance and then follow up with a complaint to the licensing agency by phone, email or post.
When you do this, make sure you outline the nature of your complaint, including: the site you've played on, the series of events you find suspicious and any other background information you feel is relevant.
Every site and its licensing agent are obliged to investigate all complaints and, if necessary, freeze any accounts they suspect of cheating. Once an investigation is complete, you will often be notified of the findings and, if necessary, you'll have any funds you've lost as a result of the cheating refunded.