The Best UK Android Poker Sites In 2021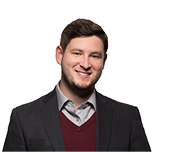 By Zac Ormley
Poker Expert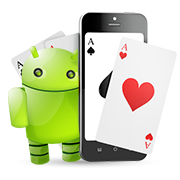 For the latest and greatest online poker action, look no further than the Android operating system. Mobile gaming has come a long way in recent years, and UK Android owners can enjoy the best poker games on their devices.
Our top rated Android poker apps
Your safety and security in online casinos is our number one priority.
How Online Poker for Android Works in 2021
Internet poker isn't just for PC and Mac users anymore. In 2021, you can load Texas Hold'em games directly onto your Android device and enjoy real money gameplay on the go.
Android poker tables are mindfully designed to be compatible with your small Samsung phone screen or Kindle Fire tablet. In fact, it doesn't matter which device you're on, Android games work by utilising the screen's unique touch facility.
When it comes to betting on Android poker, a special touch slider allows you to easily adjust the stakes. Raises and Folds are also performed at the touch of a button. With a single tap you can head back to the lobby to find a game or visit the Cashier to load up more funds.
The Benefits of Playing with Android
Once a poor relation of iOS, Android now dominates the mobile tablet and smartphone phone market. Plus one of its key benefits it that it's used by multiple manufacturers. Which means you could have a Samsung smartphone or Huawei tablet and still play online poker across both devices using the same account.
Let's take a look at some other advantages of playing online poker with Android:
Play on the go, anywhere: As long as you have the latest web browser and a good 4G network, you should be able to play Android poker anywhere. The UK has good connectivity in most regions so gambling on the go shouldn't be an issue.
Use the same login and username details: If you have an online poker account for your PC or Mac, you can use the same login details when you play on your smartphone too. The games and players are the same across both platforms.
Play in browser or download a native app: British Android poker players can find plenty of apps in the Google Play store. However, most of the time you'll be downloading software direct from the casino itself. Alternatively, in-browser play is a quick way to access games instantly via the Adobe Flash Player.
Let's Talk System Requirements
If you want to take full advantage of the best Android poker sites, it's worth getting your phone or tablet up to speed.
If your phone can handle it, install Android KitKat: It's what most instant-play poker rooms work best with.
Look at your web connection: If you're playing at home, make sure your Wi-Fi is strong so you can stay connected to your home router. There's nothing worse than having a game go down mid-hand.
If you're on the move and using 3G/4G, make sure your data package it is big enough. Poker online can seriously sap your mobile data, so make sure you have a decent contract with your provider to avoid any unwanted charges
Keep your web browsers up-to-date: Mobile browsers go out of date very quickly. To avoid connectivity or compatibility issues when gambling on the web, keep your browser as refreshed as possible.
Install the latest Adobe Flash Player: If your mobile phone is accessing poker sites via a browser, make sure you have the latest Flash Player installed. Having an old Flash Player is as bad as having an old browser or older version of the Android OS.
Finding the Best Android Poker Rooms for Brits
If you want to play at the latest poker casinos in the United Kingdom, Android phones and tablets are the best way to do it. Downloading apps and in-browser games on this operating system is slick, easy and most importantly secure.
Sign up with one of our recommended sites for UK players today and you can even earn a top welcome bonus just for opening an account. With OnlinePoker.co.uk's great picks you'll be at a table and raising the stakes in no time.
Android FAQs
Is Android a good platform for poker?
Yes. The amazing processors can handle the best graphics and games and compatibility with the Adobe Flash Player, which handles a high percentage of Internet poker software.
Which devices are compatible?
You don't need the very latest tablet or smartphone to access the best poker sites in 2021. However, it's important to be able to run the latest OS. KitKat (Android 4.4) is commonly used in most phones and tablets today. If your device can handle that, it will handle any online poker room.
What should I look for in a top poker room?
For the best mobile experience on your tablet or smartphone, Android users should find software that supports their device. Just because a poker site has an amazing online client doesn't mean the mobile version will be equally as good. Always try out a casino's mobile version first before you commit to a download.
Should I use an app or site?
If you can download a native poker app, you should. Typically they're more reliable and solid than an in-browser, no-download client.
Where can I find a great poker app?
Most of the biggest Internet rooms have decent apps that work on the majority of mobile handsets. However, at OnlinePoker.co.uk you'll find reviews of the very best sites for mobile players.
What are the best apps or games?
It's hard to multi-table on a smartphone or tablet, so you'll want to play a single game that maximises profits. Big-money MTTs (multi-table tournaments) are available at all good mobile casino sites. With thousands in guaranteed prizepools you can snap up a good score from the palm of your hand.
Are the games rigged?
No. So long as you stick to licensed and regulated sites (like the ones we recommend) you'll be protected by top-level security to avoid hackers. Plus collusion of any kind is dealt with very seriously, and there are protocols in place if you feel you have been cheated.
These pages may also interest you