How to set up a Home Poker Game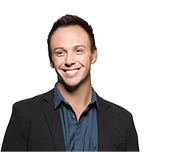 By Carl Bevin
Editor in Chief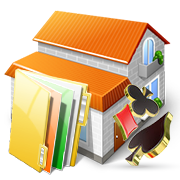 Leave Behind Online Poker & Move the Excitement to Your Own Home
While playing online poker with friends can be a lot of fun, it's not the only way to have a good time and sometimes in-person interaction is better than talking to one another over an online poker chat system. That's why so many people throw real cash games right in their homes. If you're looking for a fun way to hang out with friends, starting your own poker night could be just the thing.
Get the Right Setup
Figure out exactly how many people will be coming to your real money game night and then determine the amount of seating that you'll need to have a good time. Nine or less people should all be able to sit together at a single table, but once you exceed that number you'll have to look into a multi-table setup. When hosting a game at home it's best to have a poker table specifically, or a table designed for card playing if you can help it. Not only does this make the game seem more professional and legitimate, but all the cards will have a place to go and these tables often come with helpful features such as drink holders and most are rounded and designed to sit the right number of people. Not only that but many fold down so that you can store them away and use the room for something else when it isn't game night.
Chips and Cards
You'll need a good supply of quality poker chips as well as a few different standard decks of cards. Pick out several quality poker cards that have a high level of plastic used in their composition, these cards are more resilient and feel better in the hand when playing long into the night.
Figure out a Date
It's not nearly as much fun playing with two or three players as it is a table full of your friends and family. That's why it makes sense to try and pick a date to play cards on that as many people as possible can show up to. Talk with your friends about their schedules and try to figure out a day that works for most people. An even easier way to get people to show up to games is to set a specific day of the week and hold that game every single week throughout the year.
Decide on Game Types
It's important that everyone present knows what type of poker you'll be playing at your friendly game nights. Decide between Hold'em, Omaha, draw, stud and all the other common types of poker that you know of. Most people end up playing Hold'em because it's simple and most people are familiar with the game, but the beauty of a game at your home is that you can pick and choose the type that works best for everyone present.
Post the Rules and Blinds
Make sure that you have all the rules for the game posted as well as blind limits so that everyone knows what they're getting into before a game starts. This helps avoid conflicts and provides a simple reference to resolve issues as the night progresses. It should include how players are moved and seated when multiple tables are used, and also how card shuffling is dealt with. It's good to use two decks of cards and have a non-dealer shuffle cards while the dealer is dealing out the other set, it's best to let the player to the right of the dealer handle this responsibility.
Beverages and Snacks
Finally it's important to make sure there are plenty of snacks and beverages at your hosted poker games. Let everyone know to bring their own, or rotate the responsibility of bringing them to the game around between the players. Heck you could even keep a pool of snack money available that everyone donates to that you use to buy pizza, drinks and anything else needed.
Poker at home is a lot of fun when it's done properly, take the time to read through these suggestions and follow the ones that make most sense to you and you might find that playing online poker with friends, just isn't as good as doing it in person.
These pages may also interest you