Looking at The Top Poker Winners Online and Off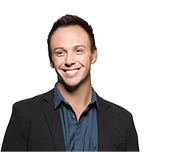 By Carl Bevin
Editor in Chief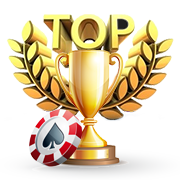 Big name tournaments are one of the reasons that so many players are interested in real money poker and why they sign in to online casino sites. They want to become like these top players that win massive cash prizes and get to play on television for all to see. By taking a moment to get to know some of these top players you might find yourself becoming more motivated to do well with online poker and to become a winner yourself. Here's a quick list of some of the top poker players from around the world. Each of them has won more than $1,000,000 in live event winnings and many are worth far more than that in real cash.
Daniel Negreanu – Canada
https://twitter.com/RealKidPoker
Daniel Negreanu is one of the world's poker greats. He's known for placing high in major events like the WSOP and earning a live cash prize of over $8 million at the 2014 WSOP Big One for One Drop. He's earned more than $30 million in live cash prizes since beginning his poker career. His net worth is estimated as low as $12 million and as high as $50 million by different sources.
Antonio Esfandiari – United States
https://twitter.com/magicantonio
Antionio Esfandiari was originally born in Persia but is now a professional poker player that resides in California. He started out as a professional magician and eventually moved on to a major career in poker. He's won two World Poker Tour championships and three WSOP bracelets since starting his career, one of which was during the Big One for One Drop in 2012 where he earned the largest cash prize in live poker bringing in more than $18 million. He's ranked number one for live event winnings among all the poker pros.
Daniel Colman – United States
https://twitter.com/danielcolman_
Daniel Colman is well-known for one of the biggest live wins in history when he won more than $15 million during a live tournament event with a buy-in of $1 million apiece. He was born in 1991 and made that $15 million victory during the $1,000,000 buy0in Big One for One Drop during the World Series of Poker. He won more than $21 million during 2014 but it's difficult to assess his overall net worth. One thing's clear though, he's an excellent poker player with a solid future ahead of him.
Sam Trickett – Great Britain
https://twitter.com/samtrickett1
Sam Trickett started out as a professional footballer, and moved on to professional poker in 2005 after sustaining a serious knee injury that took him out of the game. As of 2015 he has a net worth of over $9.4 million and has won well over $15 million in prizes from live tournaments. He's known for placing second in the Big One for One Drop tournament in 2012, netting him a cool $10 million.
Phil Ivey – United States
Phil Ivey is an American Poker player with an estimated net worth of about $100 million. He's most well-known for winning 10 different bracelets from the WSOP. His largest live cash win so far was won at the Aussie Millions with a top prize of $3.5 million. He's a pretty consistent winner and has a long list of events that he's crushed in the past.
Each of these top-rated players is a bit intimidating to learn about, but you could become an online poker winner like some of these players with enough practice and training. While it's cool to learn about some of the greats, it's better to think about how you can improve yourself, and gain access to some of those top-rated tournaments and bring in more pound sterling yourself. Winners in online poker don't have to earn millions, and you can start out by earning hundreds or thousands as you progress your skills.