The Basics Of Online Poker Play In The UK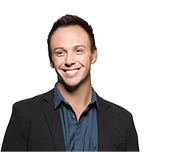 By Carl Bevin
Editor in Chief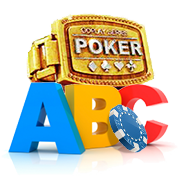 There's no doubt that online poker is easy to access. Setting up an account takes minutes, you can play on your smartphone anywhere, and there are more sites operating than ever.
But jumping in blindly isn't the way to go. Without some basic tips on navigating your chosen poker rooms and picking the right games, you can easily waste valuable pounds.
So, before you get started, take a look at our experts' tips.
Setting up An Account
There are several ways to open a new poker account. Some sites offer a download client for Windows and Mac. This can then be opened via a desktop shortcut.
Alternatively, some sites offer an instant-play option. This lets players log-in to their accounts and play via the poker website. You navigate the tournament and cash game lobby in the same way as a download client. However, games load in a separate web browser, usually powered by a media player like Adobe Flash.
Whichever operating system you're on, make sure your hard drive can handle the memory requirements of the software. If you're playing in a web browser, make sure you have the latest version (Chrome, Safari, Firefox, etc.) and ensure your Flash Player is up to date.
Choosing a Username and Password
So you've downloaded the software - now you have to come up with a username and password. Some sites let you choose a separate username and table 'alias', which you will use while playing.
Make sure that both your username and password are easy to remember. Lazily picking something like 'Dave6452812' shows that you aren't thinking about your poker. As well as being hard to remember, you will be marked out as a newbie by savvy opponents.
Keeping cookies off your laptop is a good way of securing your account in case someone else logs on. You can, of course, write down all your usernames and passwords, but keep them in a safe place. Juggling a dozen site usernames and passwords can be tricky.
Security and Protecting Your Money
When you register with a poker room, always check the homepage for any security and auditing certificates. Reputable UK sites will be licensed by a gaming jurisdiction like Malta, Alderney or the Isle of Man. ALL poker rooms offering UK players poker should be licensed by the UK Gambling Commission under current law.
Licensing jurisdictions insist that the Random Number Generators (RNGs) governing the poker games are externally tested. Auditing bodies like eCOGRA and GLI will regularly test RNGs to make sure the shuffling and dealing of the cards is random and fair. Payouts are also tested so that players are always paid the right amounts.
To protect players' data, sites will have security protocols in place. Check for 128 or 256-bit SSL (Secure Socket Layers) encryption which ensures your details are secure. Again, authenticated security certificates can be read on most sites.
Finding the Right Games
Bigger sites can be a minefield to navigate. There are so many tabs and games, you can easily buy-in to the wrong game or choose stakes way above your comfort level.
Many poker rooms let you filter the lobby, or customise it to suit your own preferences. Make that your first priority: select your poker variant (Hold'em, Omaha, etc.), select the type of game (tournament, cash game, Sit 'n Go), and the number of players you want to play with.
Start off simple and select the No Limit Texas Hold'em games. They're the easiest to learn and play, and most of the fish will be at the NLHE tables.
For cash games, start at the $0.02/$0.04 level (or the GBP equivalent) and $10 Sit 'n Go's. Many sites offer tournaments that carry guaranteed prize money and low buy-ins. These $5 and $10 buy-ins are great for keeping the bankroll in check and winning a little added cash.
If you're completely new to poker, or want to test out a site without depositing any money, choose a daily freeroll. Most rooms offer them, and they're a good way of bagging share of $500 or $1,000. The players won't be too good, and the play worse, but they give you a good feel for the software and gameplay.
Banking and Cashing Out
Making a first deposit is simple, but you'll need to jump through a few security hoops first. Some ID verification is needed when you first make a transaction. However, that usually involves sending the poker room a scan of your passport or driving licence.
The Cashier will offer a host of deposit methods. The best banking option is the one that's right for you. Debit and credit cards must be registered with the poker room before you use them.
Deposits take minutes, and most UK sites won't charge you. Before you start, always check the Cashier for a list of processing times as some methods take longer than others.
Cashing out your winnings is just as quick. Head to the Cashier and select a banking method. Withdrawals usually take longer than deposits, and some fees may apply, especially if you're using a digital e-Wallet.
Improving Your Poker
Once you've got used to a poker site's software, games and banking, you're ready to explore your poker talents. Start by taking notes on your opponents, and set aside a portion of your bankroll for each game you play. (You can read more on Bankroll Management in our Strategy section.)
Get a handle on starting hands for No Limit Hold'em, and begin with low-stakes tournaments and cash games. Once you can comfortably crush the competition, move up one level. Do the same, playing a few thousand cash game hands or Sit 'n Go's, and moving up if you feel comfortable. Once you reach a level that's too hard, or you lose too much, move back down.
Online poker should be easy to get up and running with. With so much competition out there, setting up an account and playing for real money is simpler than ever.