Make Simple & Secure Poker Deposits With UK MasterCard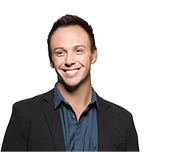 By Carl Bevin
Editor in Chief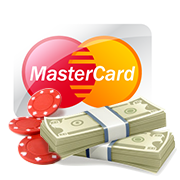 For online poker fans, MasterCard provides a safe and fast way to move funds around. Deposits take just minutes, transactions are secure, and reliable cash-outs can be made at any time, day or night.
At OnlinePoker.co.uk, we only recommend the very best UK-facing poker websites that process MasterCard deposits like partypoker for example. Finding an online poker site that's right for you is a great way to put your UK MasterCard to good use. There may even be a lovely welcome bonus in it for you when you deposit for the first time.
Enjoy legal, real-money poker with you deposit using MasterCard:
Fast and secure real cash GBP transactions
Access the biggest prizepools and tournaments
Join a member VIP scheme when you sign up
Our top rated Poker Sites
Your safety and security in online casinos is our number one priority.
Making Real Money Deposits
For real cash gamblers, MasterCard is a hard banking method to beat. It's widely accepted on the net, deposits are quick, and the transactions are secure.
This deposit method enjoys one of the highest acceptance rates at Internet poker rooms for British players. So finding a great site that accepts MasterCard payments is easy if you're based in the United Kingdom.
Deposits with this method are as quick as hitting up the Cashier and entering your unique card details. Your transaction maybe subject to some extra password details for securities sake, but once this is confirmed your funds will appear in your account in seconds.
Transferring Cash to Online Poker Rooms
First, you'll need to apply for a MasterCard and in order to be accepted you'll need to have a decent credit rating. So make sure any existing credit limits aren't too high, and always pay off your balance every month if possible.
To make a deposit, visit the Cashier and select MasterCard from the drop-down menu. Enter the long number and the CVV code on the back.
You won't incur any conversion fees providing you're in a UK poker room paying by GBP. However, your card issuer will usually charge 3% as a 'cash advance' fee when you do make a deposit. Once your funds have processed though, you'll be able to start playing in seconds.
Online Security Measures
MasterCard benefits from some of the best encryption around. It's used at millions of shops throughout Great Britain and online worldwide, so their security has to be the best. And with the card's excellent SSL security, you can have confidence that every financial transaction you make is protected.
When you apply for a MasterCard from your bank or another provider, you'll be asked to sign up for SecureCode. This is an extra layer of security that will come into effect when using the card online. Essentially, it's an additional password you enter when completing a transaction. You simply enter the passcode when prompted to do so to complete the payment.
Cashing Out with MasterCard
Withdrawing winnings takes just a few minutes with MasterCard. Just head back to the Cashier and enter the amount you want to cash out. You'll need your username and password once again to complete the withdrawal.
Most poker sites will insist on cash-outs going to the same MasterCard you used to make a deposit (if applicable). Once the withdrawal request has been raised funds can take anywhere from 3-6 business days to appear back on your credit card statement. However, you won't incur any fees when withdrawing using GBP.
Earn a Top Welcome Bonus
Not only are MasterCard deposits a quick and safe way to get funds into your online poker account. When you play at a new room you can make your cash work even harder by joining one of the available VIP programmes and taking advantage of any welcome bonuses on offer.
With our top-rated sites, British Hold'em nuts can find generous bonuses that guarantee free cash just for playing your favourite games. Let us help you discover these top sites today and watch your bankroll go further.
MasterCard FAQs
What is MasterCard?
In short, one of the worlds' leading credit card providers. It's used at millions of offline and online merchants, and across multiple online casino and poker sites.
How does it work?
The cashier will allow payments using many types of credit card. Customers just have to enter their card number and password, and sometimes an extra SecureCode password issued by MasterCard.
Do they allow online poker payments?
Yes. Because playing poker online is totally legal in the United Kingdom, real-money payments are always accepted with MasterCard.
How do I create an account?
You'll have to apply for a card first, either from your bank or an external provider. Once you receive it just register the details with your poker room cashier and you'll be free to make unlimited deposits and withdrawals.
Is it a safe banking method?
Yes. MasterCard uses world-famous encryption to protect all transactions and keep its member's personal data secure at all times.
How are winnings paid out?
When you win the amount will go straight into your poker account. Withdrawing cash is simple. Just select the option from the Cashier menu and enter the monetary amount you want to cash out.
How does it compare to other payment methods?
It's widely accepted at UK poker sites. Minimum deposits and withdrawals can be low, and most rooms won't charge. However, like all credit cards MasterCard users may incur some cash advance fees when making a transaction on the web.
These pages may also interest you