Top 10 Online Poker Tips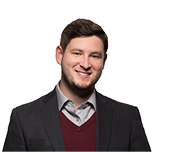 By Zac Ormley
Poker Expert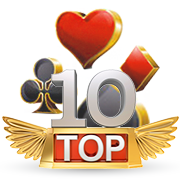 Online poker is much more than just flipping open the laptop and whipping out the credit card.
Poker games online are so accessible, it's easy to jump in without thinking about why you're playing - and where.
With some valuable tips you can make the whole online experience a lot smoother. We can't guarantee you'll come out the other side a millionaire, but hopefully it will make your bankroll a little bigger.
1 - Learn A Few Hold'em Basics
Texas Hold'em remains the most popular form of poker. After all, it's the easiest game to learn and can be played for every stake under the sun. But it's no good jumping into games without a basic grasp of the rules.
At OnlinePoker.co.uk we have some great strategy advice for players so you can hit the tables with confidence. Learn position, starting hands, and bet sizing first: armed with a few key tips you'll be taking down pots in no time.
2 - Hit the Right Stakes
If you feel the need to jump right in at the biggest stakes you can, poker probably isn't for you. Good Hold'em play is about working your way through the levels.
Once you can comfortably crush the level you're on, move up a level. Never go up too far. If you find the competition too hard, move back down to a level you're happy with.
3 - Take a Shot at the Online Guarantees
UK players can enjoy the biggest and most varied online tournaments around. Every site and network offers big-money guarantees every week, and they can be great for some extra cash. "Overlay" can be found in many online guarantees. It's spare cash that is topped up by the poker site when not enough players register.
Even at $5 or $10 you'll find guaranteed prizepools in the thousands. And most of the time, the player pool will consist of fish. With some slick moves and sensible Hold'em play you can easily win a share of the prizepool.
4 - Try out An Online Bonus
Most poker sites offer some kind of loyalty bonus to players. Raking enough cash game hands or tournament entries can earn you enough points to get a healthy bonus.
The hardest part, of course, is finding the sites with the biggest poker bonuses. With our reviews you'll find the best bonuses on the net and loyalty programmes that pay VIPs well.
5 - Watch Some Videos
Platforms like YouTube Gaming and Twitch aren't the preserve of online gamers anymore. These days, many top poker pros are using the new streaming services to post videos of themselves playing games online.
The videos have voiceovers attached so you get a real insight into what the players are doing and why. Check out Jason "JCarver" Somerville and Daniel Negreanu to see what it takes to be a baller.
6 - Plan Your Online Sessions
Online poker is convenient and accessible. While that's perfect if you live miles from a casino, it can also lead to "bored poker".
What's bored poker? It's that desire all players get just to log on and play a little Sit n' Go or cash game. They might not be in the right frame of mind, or their bankroll might not be able to take it.
And what happens? They find the wrong games, they play loose, they gamble, and they end up losing.
Just as you would do at a land-based casino, always plan ahead. Have a proper plan about what you want to play, and how much you are going to play for. That way you won't wake up the next morning with half your bankroll missing.
7 - Never Play Drunk
Planning ahead is important, but playing when you're in the right frame of mind is essential.
Don't get distracted while playing online at home. That means shutting down social media and turning off your web browser. It's easy to have distractions while playing on your laptop or mobile, but if you lose attention for a minute you can miss a blind or a key action.
While keeping your attention is essential, so is playing sober. Don't drink and play poker, as you'll soon start making silly decisions and making bets you wouldn't normally do.
8 - Read Our Site Reviews before You Play
Finding a good site is vital if you want the best poker experience. You need a range of good games, stakes you can handle, and plenty of players to play against. The software and security should be top-notch to avoid any problems with hacking and data theft, and the payouts should be accurate and fast.
With our leading poker room reviews you can register at a site that has all of this and much more. All of our top-rated rooms offer the safest, most reliable poker experience on the net.
9 - Take Notes and Target Fish
Taking on the right players at the tables is key to making long-term profits. Finding soft tables is important but get in the habit of taking notes on where is best to play, and when.
As well as forming a schedule of when the schools of fish come out to swim, you need to take notes on your opponents. You don't need to invest in 'tracking software' (banned by many sites, in any case) which lets you assess opponents. Instead, you can simply use the on-screen notepad function to make notes on what the predictable players are doing during the game.
10 - Know When to Stop
If poker is taking over your life, know when to stop. Despite protestations that poker is a skill game, it still involves enough gambling that addiction can be a problem.
If you think you might have an issue with your poker, there are steps you can take. Most reputable sites offer self-exclusion, limits on deposits, and help with external organisations. If you need a list of solid UK problem gambling charities, check out our page on Addiction.
These pages may also interest you