How You Can Spot an Online Scam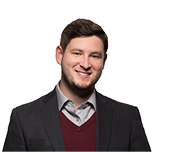 By Zac Ormley
Poker Expert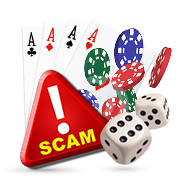 Choose Where You Play Carefully as Online Scams Exist
Since casinos online operate with real money and they generate massive amounts for the companies running them, it shouldn't come as a surprise that some players are being scammed out of money by the less honest online casinos. There are scams in online poker that will leave you getting low quality cards more often, or other players having an edge over you as you play. Fortunately this issue isn't present at top casinos, so your pound sterling is safe if you take the time to find a good place to play.
No Random Number Generator
A casino can scam players by offering games that are completely predictable for the casino itself. By modifying game software it's possible for a casino to remove the random element of a game produced by a quality RNG, once this random element is out of the way the casino can control the outcome of the games and keep players from winning money if they decide to. Fortunately top-rated real money casinos are regulated carefully and they are audited to make sure they remain random at all times. That's why it's so important to play at a regulated casino that's watched over by the UK Gambling Commission, the Malta Gambling Commission or another well-known regulator.
Real World Examples
Here are a few examples of instances where online casinos cheated players of money. These examples will probably seem a bit scary, but it's something that you have to be aware of before you play online.
The Privileged Cheater
Back in 2008 a player known as "NioNio" relied on his "Superuser" status at Ultimate Bet and Absolute Poker in order to see the hole cards of the other players he was up against. He relied on this advantage to make millions from his opponents and to play with a much higher win rate than even the best legitimate poker players. He managed to play like this for months while raking in massive amounts of money, and it's believed that insiders at the company aided him in ripping off players in these real cash games.
Start Your Own Casinos
There was software designed to allow you to start your own casino. This software allowed the owner to select an amount of profit for the software to generate for him. The system would slowly create a win/loss level that built up to the amount of profit specified and help owners avoid losing more than they win in a single day. It's an exciting product for a would-be casino owner, but represents a perfect example of poker online scams that you could be confronted with if you don't play at well-regulated casinos.
Online Poker is More Commonly Fair
Even though I gave an example of an online poker scam up above, most of the time online poker is relatively fair, even at the less reliable casinos. The reason for that is that casinos don't really profit anymore by giving out fake cards than they do with genuine cards with online poker. With slot machines, blackjack and other games where the player is up against the dealer or casino itself it makes more sense for the casino to cheat. As long as you are reasonably cautious when starting at a new online casino you should be able to find fair poker playing conditions.
Taking the Time to Find Reliable Sites is Key in Online Poker
Scams are always going to be present on the Internet when real money is involved. That doesn't mean that you have to subject yourself to them. You just have to take the time to make sure that you're playing at a quality casino before spending any money to make that initial deposit. The best way to do this is by playing at proven casinos that are known for offering fair playing conditions, to double check the licence of the casino and read some reviews before you get going playing. If you do most of those things you won't have to worry about online poker scams and can enjoy the games for what they should be, a fair entertainment experience online.