The Top Credit Card Poker Sites For UK Players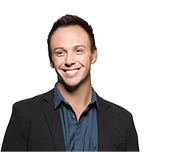 By Carl Bevin
Editor in Chief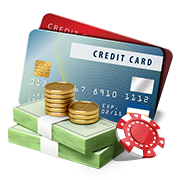 If you play poker for real money in the UK, you could do far worse than using a credit card to top up your account. Online poker nuts can get funds in and out of their cash roll quickly with this widely accepted deposit option. The security is top-notch, the minimum transactions usually low, and payouts to UK players are always fast and reliable.
Whether you're a VISA, MasterCard or Diner's Club customer, you can access great cash games and tournaments every day in Great Britain when you deposit by credit card. Our top-rated websites like partypoker for instance, feature big guaranteed prizepools and tons of traffic. All you need to do is whip out the plastic and sign up for an account today.
The best GBP poker sites offer UK residents:
Unrivalled security and acceptance rates
Quick transactions in pounds sterling
Access to the best poker bonuses online
Our top rated Poker Sites
Your safety and security in online casinos is our number one priority.
Using Credit to Deposit Cash
If you're looking for a reliable way to fund your online poker account, credit card deposits are the way to go. Most Internet poker websites let you load up with a VISA or MasterCard in minutes. As long as you can handle the balance fees and charges, credit cards provide a safe and secure way to play.
Gambling on the Internet is all about security, and this deposit method offers the world's best encryption software. Because the major card issuers are used by millions of people across the globe, the security measures have to be excellent. So you can count on the latest 256-bit SSL (Secure Socket Layers) on every real cash deposit you make.
Banking by Credit Card in a UK Poker Room
Paying by credit card is easy in an online poker room. Simply select the card provider from the drop-down list in the Cashier. You'll usually need to register with the site first and provide some photo ID for verification.
Enter the long number and short 3-digit secure code on the reverse side when prompted to do so. When hitting the 'Deposit' button you may also have to enter a special 'Secure Code'. This is just an added level of security to prevent identity fraud. Both VISA and MasterCard have their own version of the passcode.
Things to Consider When Depositing
If you live in the United Kingdom and play online poker, credit card payments are legal and permitted. There's no worry about jittery banks declining transactions like in the US.
But while the majority of payments are usually processed instantly, you have to be mindful of any associated fees or charges. Most British sites will process cards free of charge. However, your issuer will usually treat the payment as a 'Cash Advance'. As such, you'll likely incur a 3% fee when depositing using this method at a UK poker room online.
Meanwhile, if you're depositing at a foreign site and converting GBP to USD or Euros you may incur an additional currency conversion fee. It's crucial to always factor in these 'hidden' charges when loading up your account.
Making Withdrawals from Your Casino Account
Getting your winnings out after a session playing a lucrative poker hand is simple. Just go back to the Cashier and select the card you want to cash out with.
It's worth mentioning at this stage that some providers, like MasterCard for example, will insist on you ONLY cashing out with the same card you used to deposit with. This is to prevent money laundering and is just an added level of security.
Again, for British players cashing out at a native poker room in GBP this nature of credit card withdrawal won't be subject to any fees.
Claims a Top Bonus When You Deposit
All of our top-rated poker rooms accept credit card deposits in pounds sterling. And if you love online poker, it's time to put your plastic to even better use. With all of our websites you'll find a member loyalty programme on offer when you sign up. All you need do is play your favourite SNGs and tournaments to earn player points. The more points you earn, the bigger the bonuses and rewards you can claim down the line.
At OnlinePoker.co.uk we only ever promote the very best bonus offers and incentives on the net. You can even earn great rewards when you use your card to make real money deposits to your online casino account. Two bonuses in one: what can be better?
Credit Card FAQs
Which credit cards are accepted?
All good poker rooms accept MasterCard and VISA payments as standard. You may also find AMEX and Diner's Club accepted at some British sites but it's less common.
Do they allow online poker payments?
Yes. All real money rooms will accept deposits using this banking method.
How fast are transfers?
Funds will typically appear in your account in seconds. Cashing out can be slower, typically around 2-5 business days.
Is my personal information safe?
Yes, completely safe. Credit card transactions are protected by the best encryption methods around. That means you can rely on totally secure gambling every time.
Do they charge fees?
Gaming websites will waive most fees if you deposit and cash out using the same credit card. However it's typical for this nature of transaction to be subject to token charges enforced by your card issuer or bank.
How are my winnings paid?
Winnings are paid directly into players' web accounts following a cash game session or tournament. The money can then be withdrawn using the same card the player used to deposit with, or via a bank wire or e-Wallet transfer.
How do they compare to using debit cards?
These cards have the same top encryption found with debit cards. Minimum deposits and withdrawals can sometimes be higher than a debit card, but processing takes the same time. If you can keep on top of monthly minimum repayments and the charges, credit cards are great for poker online.
These pages may also interest you