Best iPhone Poker Sites For UK Players in 2021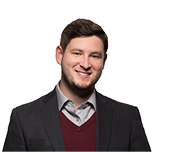 By Zac Ormley
Poker Expert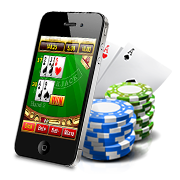 For the slickest mobile online poker, iPhone is the best bet. Apple smartphones are ideal for playing real cash games and you don't even need the latest handset to join in.
Our top rated iPhone poker apps
Your safety and security in online casinos is our number one priority.
How Poker For iPhone Works
Getting started playing for real money with your Apple iPhone in a poker room is simple. Just, visit the App Store and look for your favourite site. Most have native apps available to download in 2021, and it's as easy as hitting the 'Install' button and entering your Apple ID. The best iPhone poker apps are 100% free to download, and as long as your iOS is up to date you should be fine to enjoy the games on offer.
Functionality is the biggest difference between iPhone online poker and traditional Mac poker. Tables are easier to find in a lobby that's been purposefully optimised for a smaller screen size. It means navigation is much simpler than on a desktop site.
Real Money Games in the Palm of your Hand
When it comes to playing, you'll notice most of the functions have been made easier than on a desktop or laptop device. Bets and raises can be actioned with simple touch buttons, while a basic slider lets you move the betting limits up and down. There's no room for a chat box, though, so save your trash talk for later.
With many apps, however, you will have easy access to the lobby, Cashier and promotions page via a drop-down menu. Often you'll have a 'Leave' button on-screen as well to allow you to quickly exit a game.
The Benefits of Going Mobile
If you love poker, iPhone smartphones offer many advantages. Let's take a look at some classic reasons why you should play on your mobile phone today:
Join the biggest gaming revolution: Millions of iPhones have been sold in the UK since its release and with iOS improving all the time, poker sites are fast catching up with the new trend. There are more native online poker apps and instant-play sites available for Apple phones today than ever before.
Play on the go anywhere: With up to 128GB of memory, great Wi-Fi connectivity and a battery that lasts for up to 12 hours iPhone makes gambling on the go even easier. You can even play abroad as long as mobile gaming is legal where you are and Wi-Fi is available.
Use the same login and username details: If you already have an online poker account with a betting site, you'll be able to use the same log-in details to access the account on your smartphone too. So you won't need to remember two sets of login details or have multiple deposit methods registered. Making it easier to build up your bankroll through frequent playing at home, and on the move.
Security and System Requirements
You don't need the shiniest new handset to play poker from your smartphone. However, even though you can pick up an older generation iPhone quite cheaply in the UK, it might not support the iOS needed to power most new poker apps. As a rule of thumb, it's good to have iOS4.3 or better to run the majority of mobile poker games.
Apple still has compatibility issues with Adobe Flash. So if you're playing via instant-play on your Safari browser you may run into problems. Check before you subscribe to a website, but games powered by HTML5 should work fine as long as your browser supports them.
Sometimes, mobile gaming graphics can be a little jerky when you play. Particularly on older iPhones that historically have experienced issues handling graphics and sound at the same time. So switch off your Audio Player if you're experiencing this problem.
Discover the Best iPhone Poker Rooms
Mobile poker for the iPhone is great for gambling on the go. You can enjoy the same Hold'em games as on your laptop, player points count towards the same bonuses, and you can access the best guarantees around.
Put your device to good use today and grab a super bonus when you open an account at any of top recommended sites for UK players. After all, a free welcome bonus can guarantee hundreds of pounds in cash, just for playing and raking your favourite poker games.
At OnlinePoker.co.uk, our mobile team is on hand to hunt out the biggest and best poker games for iPhone users based in Great Britain. With one of our native apps we guarantee you won't be slamming your smartphone against a wall waiting for a game to load or a table to fill up. So get started today.
iPhone FAQs
Is iPhone a good platform for poker?
Yes. The powerful processor and Wi-Fi connectivity makes the Apple smartphone perfect for online gambling. Users in the United Kingdom also have a host of no-download clients as well as a variety of apps to choose from.
What models are compatible?
Generally, iPhone 4 and above, with iOS5 or above, is enough to power most poker online. If you're playing via a browser, it's important to ensure you have the latest mobile version available. Your browser should also support HTML5 so that your device will run all the games smoothly.
What should I look for in compatible poker room?
You need to have good graphics, fast gameplay, and a user-friendly lobby. With so little space to navigate, the Cashier, lobby and customer support should be easy to access at the swipe of a finger.
Should I use an app or site?
It depends. If your phone is supported, try for a dedicated download app. It will be solid and may feature more functions than a no-download option. Instant-play apps are easy as they load directly via the poker homepage. However, make sure they work with HTML5 to avoid any Adobe Flash-related problems. Flash is notorious for not working with iPhones.
Where can I find good poker apps?
You'll find apps for download at the websites of most leading poker rooms. Save time and effort by reading our top reviews and finding a mobile client that's right for you. You'll even bag yourself a great welcome bonus on sign-up.
What are the best apps or games?
The best apps have easy-to-follow interfaces and allow for quick gameplay. As with online poker, Hold'em is popular on iPhone mobiles and attracts the most fish.
Is it rigged?
No. Licensed and regulated mobile poker rooms ensure the safety of their players. Funds are protected and collusion or cheating is taken seriously.
Can I play for free?
Absolutely. You can try out mobile iPhone Hold'em without risking a penny by playing no deposit games or freerolls. With a new account you can even win tokens into exclusive freerolls just for you.
These pages may also interest you