Cookie and Privacy Policy for OnlinePoker.co.uk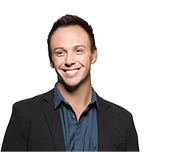 By Carl Bevin
Editor in Chief
Onlinepoker.co.uk (to be referred to as "We", "Our Site", "the site", "this site" and "Us" from now on) is in charge of this website. This policy page is here to inform you of our cookie and privacy policies, what information We will collect from you during your time at our website, and what We will do with that information.
We will only make use of your Personal Information to improve your experience on Our Site. While using Our Site, you agree that we may collect data from you and use it in accordance to this Privacy Policy.
Collecting and Using Information
While at Our Site, we might ask for information that will let us reach you or identify who you are. This information (from now on known as "Personal Information") could include your name, but it's not limited to that information.
Log Data
Just like most other online websites, we collect (Log Data) information that your browser collects about you. This data is gathered each time you come to Our Site.
Log Data can include a range of information types, including your IP or Internet Protocol address, the browser's software and version number, the browser type you are making use of, and the different pages that you visited at our site. We'll also track how long you were on different pages, and what day you accessed each of them on Our Site.
We might make use of third-party products like Google Analytics in order to track your behavior as well. These services collect and monitor your usage on Our Site as well.
Communicating with You
All the Personal Information that we gather about you can be used for communication purposes as well. We may use the information to send you marketing or different promotional materials. You'll have the option to unsubscribe from these things though, if you do not wish to receive them.
Cookie Use Policy
Cookies are the tiny data packets that are sent to and from your computer's hard drive, they are sent from the web browser and stored for later use. Cookies do not provide us access to any of your personal files or other personal information on your computer that you did not provide.
While accessing Our Site and its services, there is a chance we'll send cookies to your computer for later use. This will be used to customize advertisements for you, and additional features, as well as to remember your preferences for an improved browsing experience. Our cookie usage is not limited to these uses though.
External Cookies
We might also make use of information provided by cookies from other websites while you visit Our Site. These third-party cookies help us obtain detailed usage information and provide more specific advertisements to you, among other things.
Working with Our Cookies
You always have the option to refuse to accept Our cookies, or to block or decline them. You can learn how to do this through the help page for your web browser.
If you do decide not to accept Our cookies, we might not be able to offer you all of Our Features. You may lose out on customization features, and we won't be able to store your preferences for future visits to Our Site. There is also a possibility that some of our features won't work properly and that some pages won't display properly.
Linking to Outside Sites
We may link to outside websites on some of our webpages. We can't take responsibility for the content on these pages, because it is out of our control. For this reason, we cannot guarantee privacy or protection when going through an external link, and such links cannot be included in this Cookie and Privacy Policy.
Security
We work to offer the best level of security to our users, but it is impossible to offer a 100% guarantee for security and privacy in the digital world. We can't take responsibility for your full protection, though we will offer a high level of commercial protection to our visitors.
Privacy Policy Changes
This policy comes into effect on 16, January, 2017 and stays in effect from then on. We reserve the right to make changes to the policy, and any such alterations go into effect right away.
Our Site users should visit this page regularly to check for changes to the policy and how it affects their privacy. Any use of Our Site serves as an acknowledgement to this Cookie and Privacy Policy and any future modifications made to it. If you are a user of Our Website you agree to follow all the rules and details outlined in this contract.
Contact Us
If you aren't sure of any detail of this policy, or you have questions about our Cookie and Privacy Policy, please contact us for more information.
These pages may also interest you