Enjoy Poker Gambling Responsibly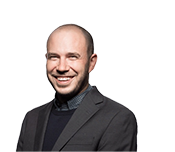 By Andrew Collinson
Legal Expert
Online poker has never been so accessible in the UK. It's now possible to switch on the mobile phone and load up a Sit 'n Go on the way to work. Real-money gambling on poker is totally legal in the UK, and sites are properly regulated to ensure under-age gamblers aren't encouraged.
But what if you're legally playing poker and things are getting out of hand? Have you spent more than you can afford? Do you think about poker 24 hours a day and only get excited when you're sat at the tables? Perhaps you're happiest when you're losing. If you have experienced any of these emotions, you might have a problem.
What Is Problem Gambling?
Gambling addiction can manifest itself in many ways. You might miss work to get in some poker time or you might skip household bills so that you have more cash to play poker with. You might start stealing money from friends and family to feed your addiction and lying about how much your losses really are.
While poker addicts might be good players, their compulsive behaviour may lead them to keep playing at higher and higher stakes. The winnings turn to losses, and the losses soon multiply. Soon, they're so much in the red that they can't see a way out.
Spotting a Problem
The first thing to do is to realise you have a problem. Denial is the first thing that sets in with problem gamblers. They don't recognise they have an issue with their poker and they are sure that 'another win' is just around the corner. Meanwhile, they bet more, they lose more, and the thrill of playing becomes the real rush.
It's worth asking yourself a few questions to see if your poker playing is out of control:
Do you play at stakes way above your comfort level?
Do you bet with money you don't have?
Do you steal cash to fund your habit?
Do you miss days at work to play more poker?
Do you think about poker all the time, even when you're not playing?
Do you get depressed about losing, or get depressed when you aren't playing?
Do you lie to loved ones about how much you play and lose?
If you find yourself nodding to one or all of those questions, it might be time to seek some professional help.
Dealing With Compulsive Gambling Behaviour
Cutting down on your online poker is the first thing you can do to help if you have a problem. It takes will power, of course, but by shutting down the laptop and walking away you can avoid seeing and thinking about online poker games.
If you're able to cut your play by a few hours a day, it's a great start. The next step is to stop ALL online gambling for the day or week.
Trust in friends and family too. Perhaps some of your poker friends have had similar problems. Share your experiences and scour the poker forums for similar stories. There's always someone out there who you can talk to about your problem.
Specialist Software
As well as doing something yourself about restricting your gambling, there are special programs which can be installed onto your PC. These programs monitor your play at poker sites and help you place limits.
Check out GamBlock (visit www.gamblock.com) or BetFilter (see www.betfilter.com) which are two excellent applications for your computer.
Poker Sites' Responsibilities
Poker rooms take problem gambling extremely seriously. As properly regulated sites, they have a duty to stop underage gambling at their games and help if their customers developer problems.
As a result, most trustworthy poker sites implement several measures to help gamblers help themselves:
Self-Imposed 'Stop Loss' Limits
Most big sites allow players to set their own betting limits. Deposit limits can be set up so you can't load your account with more than you can afford. Special representatives will help customers in setting these daily and monthly limits.
Self-Exclusion
UK players can also set up playing 'breaks' at many sites. Requests can be made to shut out players for a day, a week or six months. At the request of the player, the site will restrict their access to real-money games and the on-site Cashier.
Training Employees to Deal With Problems
Some poker rooms give their staff specialist training to help with customers who have a problem. If online poker site employees spot players with compulsive gambling issues, they can act quickly.
Getting Professional Help
If your self-imposed limits aren't helping, it might be time to seek professional assistance. Luckily, in the UK there are many experienced charities and organisations who can help. This is a small list of contacts you can try.
UK Organisations and Charities
GamCare
- A UK-registered charity that offers a phone or web helpline. It also features an excellent forum where gamblers can discuss problems.
Gamblers Anonymous UK
(www.gamblersanonymous.org/ga)
- UK organisation which offers support to problem gamblers over the telephone. Open meetings are also held across the United Kingdom every week.
GambleAware
- UK organisation which offers a special treatment programme for compulsive gamblers and addicts.
These pages may also interest you