The Importance Of Online Poker Bonuses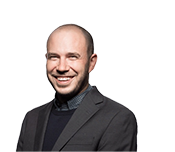 By Andrew Collinson
Legal Expert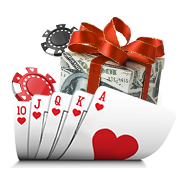 If you live in the UK, there are millions of pounds to be won every week at real-money games.
But why just win cash off your opponents when you can earn free money from your favourite poker rooms?
With a bonus, you can make your online poker go even further: earn points for playing and cash them in at the end of the month, or take advantage of a no-deposit offer when you sign up.
Stay loyal with a site and you could join a top VIP programme with faster cash-out times, extra cashback deals, and a personal VIP manager available.
Let's take a look at some of the popular bonuses you can claim at today's Internet poker rooms.
What is a Poker Bonus?
A poker bonus is free money or tokens dished out by the gambling site. They are geared towards rewarding regular players who rake a lot in cash games or pay tournament fees. The promise of free money can be enticing but you'll have to put a lot in to get something out.
Online poker bonuses are great because they're often far more generous than what land-based casinos can, and will, offer.
You don't always have to make a deposit to earn an online bonus, either. And if you have friends who want to join your site, there's money to be had there too.
Different Types of Bonus
Welcome Bonus / Deposit Bonus
The most common form of poker bonus is the deposit match bonus.
To attract new players, sites will offer a 'welcome bonus'. This is a one-time offer to get you to whip out the credit card and head off to the Cashier.
Welcome bonuses vary but they will be clearly advertised on the site's homepage. "100% up to £500!" screams the banner, but what does that actually mean?
Let's take a typical example. An online poker room is offering 200% up to £1,200 for new players. That means that you can deposit up to £1,200 (the maximum) and earn from the poker site 200% of whatever you put in.
You enter the special bonus code, or open an account via one of our links, and get playing. To earn the money, you'll have to hit the real-money tables. For every tournament fee or cash game rake you pay, you'll earn points. Once you have a set amount of points the poker room will release cash to your account.
There's usually a deadline to work through your welcome bonus, around 1-2 months, but for regular players putting in the hours it's achievable.
Reload Bonuses
Why should loyal customers miss out on any new deals? If your welcome bonus deal has expired, you can usually take advantage of a reload bonus.
These work in the same way to welcome bonuses: make a real-money deposit, earn player points by paying fees, and if you work through enough games in your first couple of months you'll won free cash.
Freeroll Tournaments
Joining a site isn't just about matching your deposit. Some rooms also offer entries into big-money freerolls. Typically, you'll be awarded tournament tokens as a new player. These can be used for one of the site's weekly guarantees or an exclusive freeroll reserved for new depositors.
Leader board Races
If you're pretty adept at raking hands, you might want to take on other players rather than the poker room. Leader board races pit you against other real-money players. Generate as many raked hands as you can and if you top the leader board at the end of the week or month you'll win the top prize.
Refer-a-Friend
If you know friends who are looking for a new site to play at, a 'Refer-a-Friend' bonus might be for you.
Refer-a-Friend bonuses work when you invite friends to open a real-money account. If they open an account, deposit, and earn enough player points during their first month or two, you will BOTH earn cash or tournament tokens.
No-Deposit Bonuses
If you want to try a site, or don't want to risk your own cash just yet, a no-deposit bonus is a great option.
No-deposit offers usually put up £10 or £20 for new players. This can come in the form of free money to spend as they like, or small-stakes tournament tokens. Typically, no-deposit offers expire after a day or two so you'll need to hurry to take advantage.
Tips for Clearing Bonus Cash
Clearing a bonus is all about getting the volume in. You need to play lots of games in a short amount of time to earn that lovely cash.
But what's the best way of going about it? How can you maximise your bonus-busting potential? Here are our top tips for working off that deposit bonus:
1 - Hit the Fast-Fold Cash Tables
'Fast-fold' poker is a new variant of cash games. In fast-fold, you get moved to a new table as soon you finish a hand. This means you can rack up a huge proportion of hands pretty quickly, especially if you're multi-tabling.
Of course, your bonus will only clear if you're involved in raked hands. But waiting for everyone else to finish the hand is time-consuming. With fast-fold, you can get playing another hand as soon as you're done with the last one.
2 - Learn to Multi-Table
If you're playing online, you have the luxury of being able to play many tables at once. Become comfortable with multi-tabling before you register for a bonus. Multi-tabling means you can clear many more hours at the table and work the bonus off earlier.
3 - Make Your First Deposit Realistic
If you deposit $500 when you join a site, but your regular game is $0.01/$0.02 Limit Hold'em you're not going to get anywhere near raking enough hands to trigger the bonus.
Only deposit a sensible amount relative to your stakes. If you're on a time limit of a month or two months, you need to play at stakes high enough that makes clearing the bonus achievable. Start low at one site. If you clear it easily enough sign up for another account somewhere else and deposit a little more.
4 - Find Sites with Lots of Traffic
You'll only clear a bonus by having lots of players to compete against.
VIP Schemes and Loyalty Programmes
Every online poker room offers some kind of VIP scheme for loyal customers. Loyalty programmes like this usually come with 'tiers' which can be progressed through as you up your volume.
As you earn player points playing real-money poker, you'll join the first level of a programme. As long as you earn enough points during the month you can maintain your level. Increase your volume, however, and you'll go up a level. As you move up the tiers your benefits will increase.
Benefits of a VIP Scheme
Exclusive VIP freerolls
Rakeback deals so you can earn cash back
Purchase merchandise and special gifts from the store
A word of caution: VIP 'tiers' tend to expire quickly, and if you don't keep up with the playing requirement your status can soon drop. Pick VIP schemes very carefully to make sure you can keep up with the points requirements.
Even with just a basic VIP programme you can earn cash back from your tournament and cash game fees (rakeback). The key is to maintain your level for a few months, then concentrate on increasing your volume if you think it's achievable.
These pages may also interest you