Discover the Thrills of On the Go Gambling, With Mobile Poker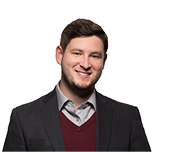 By Zac Ormley
Poker Expert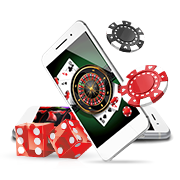 Mobile poker is the future of online gambling in many ways. It makes real-money poker much more accessible, and it's perfect for UK players looking for a quick game while on the move.
The good news is that many online poker rooms have adapted their software to work on your Android or iOS device (iPhone or iPad). You don't even need to download an app most of the time as many sites work via your web browser. Why not go to partypoker and check it out?
Discover the Best Mobile Poker Websites
It's never been easier to enjoy Texas Hold'em or Omaha on your tablet or phone. You can access the latest software, amazing graphics, and slick apps right now. Just head to one of our links and open an account via your smartphone.
How Mobile Poker Works
When it comes to innovations in online poker, mobile is leading the way. And it's getting more popular in the United Kingdom. Just as online casino players can enjoy slots and blackjack on their smartphones, British poker players can play their favourite Hold'em cash games in the palm of their hand.
Mobile web poker works by utilising the phone's touch-screen to provide a unique gaming experience. Tables are shrunk to fit the smartphone screen, and betting is done via a slider or touch buttons on-screen. Games aren't restricted to play-money, either; there are the same real-cash offerings as in online poker.
Benefits of Mobile Poker
It's never been easier to enjoy real-cash tournaments and cash games on your smartphone. Let's look at some of the benefits of playing on your mobile:
Play On the Go Anywhere: Gambling on a laptop used to be the height of online poker evolution. Now, though, you can take a tablet or smartphone and play poker without even using your lap. As long as you have a decent battery and data package you're free to gamble in the UK on the move.
Play on Android and iOS mobiles or tablets: Whether you're on an Android or Apple device, you'll find software designed just for you. But even if you use a different OS, you'll find plenty of instant-play games that work with a Flash Player.
Use the same login and username details: If you have a long-standing online poker account, you don't need to set up a brand new account for your mobile. You simply use the same log-in details to access your account.
Problems of Mobile Poker
If you're into online poker, mobile games can still pose a few problems you won't find with classic Internet gaming.
The small touch-screen can be annoying, especially if you hit the wrong 'Raise' or 'Fold' button when the big decisions come. The smaller screen also makes it very hard to multi-table effectively.
For lovers of download software, real-cash apps aren't always available for every operating system. Although more and more sites offer download apps for iOS and Android, more often you'll be relying on web browser software which isn't as solid as a native app.
Getting a Good Mobile Package
Mobile online poker means using a solid Internet connection to access your favourite sites. However, it can also mean ensuring you have a good data package if you're on the move.
Things to Consider For Mobile Online Poker:
Have a good data usage amount in your contract
Set up a limit on data if you're playing poker
Ensure your web browsers are up to date
If you're using your roaming package, playing poker will soon eat into your data usage. It's worth speaking to you UK provider to discuss increasing your data if you think you're likely to run out.
Many packages offer up to 3GB of data a month. That can easily cover all of your gambling and poker needs. It's worth trying to put a cap in your usage so you don't go over the limit and incur charges.
Online Poker Mobile FAQs
Can I play real money poker on a mobile?
Yes. Mobile online poker is legal in the United Kingdom, and most providers allow gambling apps to be accessed. In some cases you may need to ring your provider to allow you to access poker sites.
How should I start?
Just download a poker app from iTunes, the App Store or Google Play to get started. Alternatively, you can download software direct from the poker site. If there is no native app available, try logging in via your web browser and playing games that way.
What games are available?
You usually won't find a full range of poker online like at an Internet site. However, Hold'em and Omaha fans will typically discover a solid range of Sit n' Go's, tournaments and low-stakes cash games.
Should I play using an app or site?
If you can find a native app, go for that. Native gaming apps are a little more reliable than in-browser Flash apps. Make sure you have hard drive space on your phone or tablet first, however.
How does it compare with desktop or Mac play?
The biggest problem with mobile online poker is the smaller screen. To cope with a 5" touch-screen, many of the functions of an online poker table have to be shrunk or discarded. So, the chat box may not be available, and you won't be able to use a Heads-Up Display (HUD).
Is smartphone or tablet play better?
If you want to multi-table, a tablet is much better. With its 10" screen you can play more tables at once. That's something you just can't do with a smaller smartphone.
Is it safe?
Yes. Reliable poker sites are protected by leading security protocols to ensure personal details are kept safe. Rooms are also properly licensed so that British players can rely on audited software and fair games.
These pages may also interest you