The Best iPad Compatible Poker Sites for UK Players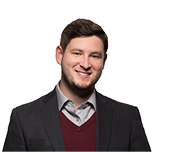 By Zac Ormley
Poker Expert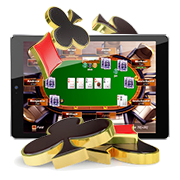 Apple's iPad is fast becoming the tablet of choice for serious mobile poker players. Its superior screen size, processor speed and display resolution make it perfect for mobile gaming. And you don't even need the latest model to enjoy the best real money online games.
Whether you're playing on a downloaded app or via your web browser, we can help you discover the best iPad poker sites to suit you preferred playing style and your spending power. And top of our list of tablet casinos for any serious UK poker player in 2021 is partypoker .
Our top rated iPad poker apps
Your safety and security in online casinos is our number one priority.
Charting the iPad Online Gambling Revolution
Since Apple launched the iPhone, mobile gamers have been filling their boots playing their favourite cash games on the go.
Fast-forward a few years and the iPad came along to make mobile gambling in the UK even easier. The bigger sized touch-screen makes multi-tabling a breeze, while the improved graphics and processor are ideal for keeping up with the pace of playing intense real money tournaments.
Today, the iPad Air 2 is undoubtedly the must-have gadget for serious gamers in Great Britain. Its iOS9 system and 9.7" screen with over 3 million pixels makes it the perfect tool for mobile poker gambling.
Finding the Greatest iPad Poker Online
When it comes to the ideal tablet for online poker, iPad devices are a near perfect choice. The amazing screen size and improved resolution make Hold'em games super-sharp. Meanwhile, the memory and processor can handle the latest 3D fast-fold poker taking the UK by storm.
In 2021 more sites than ever offer dedicated download apps for mobile device. But if you're struggling still to find many in iTunes or the Apple App Store, don't be put off. Just head to the iPad poker homepage and download the app straight from there.
After the installation, you can log in with the same username and password you use on your desktop machine, and connect to the internet. You won't find exactly the same range of games as a traditional Mac online poker room. However, there should be enough cash games and tournaments to keep even the most serious iPad poker player happy.
Navigating UK Poker Sites
The first thing you'll notice when playing iPad poker is the difference in look between tablet games and online.
The tables are usually redesigned for compatibility with the touch-screen, platform and the betting slider is generally accessed with a swipe of the finger. Just be careful with your finger when you're choosing between the 'fold' and 'raise' buttons.
Other functions like the Lobby and Cashier can also be easily accessed with touch operated drop-down menus.
Why iPad Poker Sites Are Superior
So, why should you gamble on your Apple tablet? Let's take a look at a few of the top reasons:
Play On the Go Anywhere: What's better than playing on a laptop in your front room? Playing on the bus or when you're out and about, of course. If you're looking for simple online poker, British iPad players can enjoy easy access to the best real-money games on the net.
Fast Wi-Fi Speeds: The Apple iPad is famed for its great Wi-Fi connectivity. The new models have speeds up to 860 Mbps, which is enough for the most impatient fast-fold player.
Use the Same Login and Username Details: You don't need to come up with a new username and password when you play on your tablet. Just log-in with the same account details as you use on a Mac or PC. You'll also play the same tables as online players as there's no segregation between mobile and Internet users
Discover the Best Action
iPad Hold'em and Omaha are the latest things in online gambling. And with even bigger screens appearing, web based poker players can continue to enjoy even easier mobile gaming in 2021.
At OnlinePoker.co.uk, we keep British players constantly up to date with all the latest and best iPad casinos to launch. You can find reviews of our top rated rooms' right here and the apps we recommend are always free to download. Sign up today and you'll bag a great welcome bonus as well to use exclusively on your tablet device.
iPad FAQs
Is iPad a good platform for playing mobile poker?
Yes. The processor that the new generation models have is perfect for playing the top mobile games coming out today. The best thing is that more and more native apps are being launched every year.
What models are compatible?
To play apps for iOS devices, you'll need an Apple iPad or iPhone. The latest iPad Air 2 is a great start, but it's very expensive in the United Kingdom. You can kick off with an older and cheaper iPad model as long as it can handle the latest iOS.
What should I look for in compatible poker room?
For smooth online poker, pick a site that has a good range of games and tourneys. Not all games are adapted for iOS so make sure you can play all the games you really want.
Should I use an app or site?
If you can find a native app for download, pick that. It's more reliable and solid, and will feature more games. However, if you can't get an app, find some good instant-play games playable via the web browser. These usually load in a Flash Player or work with Java.
Where can I find good poker apps?
Most leading online poker casinos have apps available to download from their homepages. Visit the website in your browser to start the download. You'll also find top reviews of sites right here at OnlinePoker.co.uk.
Remember that you will be using Wi-Fi most of the time to connect to the net and play. If you don't have a Wi-Fi connection you can by a SIM card for your iPad which allows limited data usage on a 4G network.
What are the best apps or games?
The best poker apps offer a wide range of games reworked especially for the touchscreen platform. They should have lobbies that are easy to navigate and great promotions that reward mobile play.
Are apps rigged?
No. Mobile poker sites have the best encryption software installed to ensure fair games and the apps are regularly checked for independent regulators.
Can I play for free?
Absolutely. Most sites offer free play online so you can try out a new mobile room before you commit with real cash.