A Beginners' Guide To Online Poker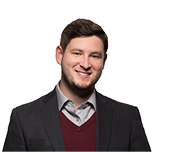 By Zac Ormley
Poker Expert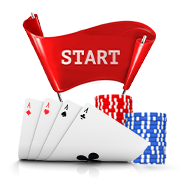 No-one gets into online poker as a complete expert. Even online legends like Tom Dwan and Phil Galfond started somewhere, with a set of basic skills to get them going.
Mastering online poker is so much more than grasping the rules of Hold'em. To make the most out of Internet gambling you need to find the right sites, with opponents you can comfortably crush and stakes you can handle.
With some basic skills you can make the dive into online poker a lot easier. Let's take a look at some key areas to ensure your introduction to poker online is a smooth one.
Choosing a Poker Site
Having a happy poker experience is about finding a site you like. You need to find a lobby that's easy to navigate, games that are right for your stakes level, and opponents that won't take every penny you have.
If you get bored or fed up early, chances are you won't come back. More often than not, most players stop playing poker altogether.
A Good Selection of Games: As a beginner you need start by looking for the number of games under the 'Hold'em' tab in the lobby. You want plenty of tournaments, low-stakes cash games, and Sit 'n Go's in No Limit Hold'em to give yourself the perfect platform to learn.
Lots of Players at Your Level: It's no good joining an online poker room that only caters for the top players. Getting outplayed and going broke is nobody's idea of fun. That's why it's vital to choose a room that has lots of recreational players.
The standard is important, but the traffic is too. You shouldn't be waiting around for tables to fill up. Finding a Sit 'n Go that gets going in minutes or a cash game that is always packed will help you get valuable game-time under your belt.
Big-Money Guarantees: If you're hunting some value, a small bankroll can go a long way with a big-cash guarantee. These are tournaments that carry a low buy-in but guarantee a few thousand dollars in prize money. The standard in these weekly games isn't always great and can build confidence for playing longer MTTs (multi-table tournaments).
Respected Licences and Security: All poker sites offering games to UK players must have a gambling licence awarded by the UK Gambling Commission. They may also hold a licence from another respected jurisdiction like the Isle of Man or Gibraltar.
Long-standing gaming jurisdictions are experts in handling and regulating Internet gaming sites. They ensure the software is fair and audited, and that payouts are accurate. Also, look to the homepage for certificates proving a site's security. Every respected poker room boasts SSL (Secure Socket Layers) encryption protecting players' details.
Good Bonus Offers: Most poker sites offer welcome bonuses to entice new players. They require a deposit to get started. The more you play, the more fees you pay. And the more fees you pay, the more points you earn. The more points you earn, the more cash you can claim back from the poker site.
But for beginners wanting a shot at some free cash, many sites offer 'no-deposit' bonuses which reward players a little free cash to play games with. There may also be one or two entries into freerolls, or tokens to buy into $5 tournaments during the week.
Setting up An Account
Opening an online poker account is easy. The first job you'll have is deciding which software to download, if any.
There are two ways to get the ball rolling:
Download dedicated software to your PC or Mac
Play via a web browser using Flash Player or similar
Many top poker sites have dedicated software for download on Macs and PCs. However, many also still don't cater for Mac OS users at all.
Download
If you're using a PC, there will usually be a download client available from the poker website itself. Save the .exe file and run it from your hard drive. You'll need to have space on your hard drive for the client (and plenty of space if you're downloading multiple clients).
Upon download you'll have to set up a username and password, and in some cases a special alias to use at the tables. You may also have to register a credit or debit card to get started.
Once you have the software downloaded, and a shortcut saved to the desktop, you can connect with the Internet and open the client in seconds.
Instant-Play
If you're using an Apple Mac, and there's no software for download, you'll have to resort to instant-play games. Some site operate instant-play, or 'no-download', poker games as standard.
These work by logging in to the website directly. You'll still have to register for an account and create a username and password, but there's no software to download. Instead, when accessing a games lobby or loading a table a separate media player will load.
Typically, no-download poker games work in the Adobe Flash Player, so make sure your machine has the latest version installed.
Making a Deposit
It's possible to play poker online and never make a deposit. Some players just win at freerolls, then spin up their winnings at the low-stakes cash games and tournaments.
If you are ready to make a real-money deposit, UK players will have a bewildering range of choices.
Debit cards are the easiest and cheapest way to fund your poker. Most leading sites accept VISA and Maestro cards. The minimum deposit limits can be low, and there will be no fees involved.
If you're worried about sharing card details with a poker site, an e-Wallet can be a good alternative. E-Wallets let you store multiple card and bank account details in one account. With a simple username you can move cash to and from your wallet to your poker site account. Fees sometimes apply, however.
Staying Safe
Safety is a big concern for new online poker players. You want to know that the games are fair, that your money is secure, and the software is checked.
Sites have many security protocols in place. SSL security protects payments to players and ensures that login details are kept safe.
Regular audits of software make sure that the shuffling and dealing of the cards is totally random and accurate. Payouts are also audited by external bodies like eCOGRA to make sure they're accurate.
Changing your password regularly is a good tip if you want to avoid hacks. Never store passwords on your hard drive and change your details every few months if you can.
Texas Hold'em Basics
When you get playing online, you're probably going to be hitting the Texas Hold'em games.
You'll find a breakdown of the rules on our site, but it's good to have some simple tips to hand:
Top 3 Hold'em Tips:
Learn premium starting hands and stick to them
Get a good grounding in pot odds
No Limit Hold'em games have the most fish
Texas Hold'em is a community-board poker games played with two cards per person. After forced bets, the small and big blinds, cards are dealt to each player and the betting moves in a clockwise direction.
Rounds of betting are held in between the drawing of 'community' cards dealt on the table face-up. These board cards are shared by all the players. The aim of the game is to have the best five-card poker hand made up of ANY five cards from your two and the five community cards.
With even a simple grasp of Hold'em strategy you can comfortably live with most low-stakes Hold'em cash games and tournaments. Most poker 'fish' occupy the micro-stakes games and are there for the taking. It's certainly possible to grind up a respectable bankroll by targeting the fishy players.
Top 5 Tips For Beginners
1 - Find the Fishy Games
There's no point wasting your bankroll against good opponents. Instead, hunt out the easy games. Start with low-stakes cash games and $5-10 Sit 'n Go's. Yes, the play can be loose and crazy, but stay solid and you can make the good plays count.
2 - Make Your Bankroll Count
While hunting fishy games is important, it's also important not to over-commit your budget. If you only have $50 to play with, don't buy in to cash games with blinds at $5/10. Similarly, don't pile in to tournaments with buy-ins of $30. If you bust out early, and even good players bust out early sometimes, you'll be left with scraps.
You only want to be risking about 5% of your bankroll on a tournament buy-in. If you play cash games, you'll need about 50 buy-ins for the level you're playing at.
3 - Don't Leave Accounts Dormant
It's good to have a dozen poker accounts open. After all, you can take advantage of big guarantees or new promotions across different sites.
Keep an eye on your action, though. Some sites penalise players if they leave their accounts inactive over a year or so. You can find your bankroll being hit until you start playing again.
4 - Choose the Right Deposit Option For You
UK players are blessed with a range of attractive banking options. Debit cards allow for quick and fee-free deposits straight from your British bank account. If you want to keep your gambling anonymous, though, an e-wallet or prepaid voucher is another good way to deposit and cash out.
Whichever method you choose, always check the fees you might face. Don't just accept that the poker site itself won't charge you for cashing out (many won't); some payment providers WILL charge a fee.
5 - Take a Shot...Once in a While
Grinding the low-stakes tables is good for practice and building a bankroll. However, it's fun to take a punt at the bigger buy-ins sometimes. Wait for a big guarantee, perhaps a monthly online festival, and take a shot. Not all the players will be budding Daniel Negreanus, and you just might surprise yourself.