Online Poker FAQ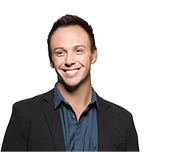 By Carl Bevin
Editor in Chief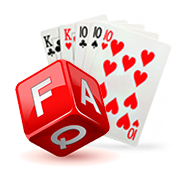 With all the best information here at OnlinePoker.co.uk, you're probably ready to hit the online tables with a big bankroll and some killer Hold'em moves.
But if you wanted to know everything there was to know about online poker in the UK, we've condensed the key info you need right here.
From the game's legal status in the United Kingdom to making sure your bankroll is safe, our FAQ contains the choicest cuts of our extensive poker knowledge.
Is online poker legal?
Yes. Not only is online poker legal in the UK, but under the Gambling (Licensing and Advertising) Act 2014 all poker sites offering games to British players legally must hold a UK license.
How can I be sure I stay on legal sites?
With our reviews you'll find reviews to only the best, legal poker rooms for UK players. Legal sites will have licenses from reputable gaming jurisdictions like the UK, Gibraltar and Malta. They will also carry current and respected certificates for auditing and security.
Do online players pay taxes?
Not in the UK. Under current tax law, consumers don't pay any tax on their poker winnings. Only the sites themselves pay "point of consumption" tax on where their customers play.
How do poker sites make money?
Poker rooms make money by charging a "rake" from their players. Rake is collected on every cash game pot over a certain amount or in the form of fees paid on tournaments and Sit 'n Go's.
Is online poker safe?
Yes, if you play at the right sites. Reputable poker websites must have their software audited to make sure the RNG (Random Number Generators) governing the shuffle of the cards is totally fair. Sites are also obliged to have proper security in place so that login and payment details are kept encrypted.
Are sites rigged?
Reputable sites won't have rigged games, and cases of corruption from site operators have been consigned to history. Instances of collusion (players ganging up to cheat at the same table) are quickly spotted and dealt with by poker sites.
Can sites cheat?
Yes. By hacking into their own software, sites are able to see all players' cards. However, such "super-user" cases haven't happened for years and are unlikely to happen again in today's heavily-regulated markets.
How can I stay safe?
Trust our respected reviews to find a safe place to play. We only recommend the most secure poker rooms on the net. With all our reviews you'll find sites with proper licenses, unrivalled security, and audited software.
But the player has a part to play too.
Consider changing your username and password regularly to safeguard against hackers, and don't keep too much cash in your online account. In most instances your funds will be protected but it's sometimes better to be safe than sorry.
How do I spot blacklisted sites?
We have collected a list of the sites you should steer clear of when playing online. All of our blacklisted sites have poor records on payouts, lots of cases of collusion, or poor-performing software.
Are all sites listed here trustworthy?
Yes. Our team of experts has won and lost at countless sites over the years. That puts them in the perfect place to hunt out the most reliable rooms on the web. All of our top-reviewed poker sites boast big-money games and lots of traffic. It's those two factors that prove that sites are trusted by their players.
What games are popular?
No Limit Texas Hold'em is the most popular variant of online poker, and the easiest to learn. Every good site will offer a range of Hold'em cash games with stakes to suit every wallet. But NLHE Sit 'n Go's and big-money weekly MTTs also draw in lots of players.
Is it worth playing less popular variations?
Yes. Although they don't attract as many players as No Limit Texas Hold'em, less-popular variants like Razz and 2-7 Draw can have lots of fish at the tables. With some basic skills, then, it's possible to win some easy money.
Where can I find the best poker sites?
Our top reviews show you the best poker rooms to play at. We cover criteria like security, tournaments, quality of software and promotions, and player traffic. Choosing a site is down to personal preference, though. It's about picking a poker room that has the games you want at the stakes that are right for you.
How can I find sites with big winnings?
Look at the poker site's guaranteed prizepools. All sites offer weekly guarantees that can provide thousands - or millions - of pounds in prize money. These big-money events can be found under the 'Weekly Tournaments' or 'Specials' tab in the site lobby.
How can I win more?
Targeting easy games is the biggest way to make more money. Look for soft cash games that you can multi-table and "grind".
Mix things up with a shot at a big-money guarantee tournament too. Many sites have "overlay" in their big tournaments. That is, extra money that must be paid by the poker site when not enough players register for a guaranteed prizepool tourney.
Can online poker be profitable?
Yes, but it depends what is profitable for you. With enough hours and sensible play, players can grind out a profit, but the variance of tournaments and cash games means that you could possibly end up on a downswing.
Where should beginners start?
Cash game players should start with micro-stakes No Limit Hold'em cash games. Start at $0.01/$0.02 tables and get a feel for the game and the site. Once you're happy with your level, start moving up, and add in as many tables as you can concentrate on at once.
Sit 'N Go's generally don't improve in quality until you reach the $50-buyin level, so play at what your bankroll can handle. Tournament players can find plenty of guaranteed prizepool games with just a $10 buy-in. That's a good, cheap level to begin with. However, if you can find daily freerolls that pay a few hundred dollars in prize money, they are good for beginners to take advantage of.
What software should I use?
If possible, a download client for Windows or Mac is more secure although it takes up hard drive space. Many sites today use Flash-based no-download poker software. These are good if you are on the move and want to log-in via your web browser. However, ensure your Wi-Fi (or 3G/4G connection on a mobile) is solid to avoid disconnections.
Which platform offers the best play?
Both Mac and Windows clients offer solid poker platforms. Because you are downloading the software to the desktop you can rely on smoother gameplay and a better overall experience.
Can I play on a Mac?
Yes. Once upon a time, Mac clients were hard to find. However, these days Mac poker software is pretty easy to find. If there is no dedicated Mac app, OS players can sometimes get round the problem with instant-play games via the web browser.
Can I play on most mobile devices?
Yes. Most Android and iOS smartphones and tablets can play native poker apps. Either, players can download special mobile software direct from the poker site or the App Store/Google Play. Alternatively, just log-in to the poker room via your smartphone and play via a browser like Safari or Firefox.
Does online poker use a lot of data?
Although it varies, most games use 10kb per minute for every table you have open. So, if you're multi-tabling 5 tables at once for an hour, you'll use 3MB. If you're on a data package on your mobile phone, that can soon add up. Similarly, if you're using an Internet connection on a laptop without unlimited data, you might consider closing all other browsers and apps while you play.
What payment methods are recommended?
You need to pick the payment method that's right for you. Debit cards typically carry the lowest fees, but you'll have to share your card information with the poker site. E-Wallets are more anonymous and allow you to take funds from multiple sources. However, there are usually fees applied when cashing out of a wallet to a card or bank account.
Which offer faster transactions?
E-Wallets and debit/credit cards are usually instant when making a deposit. Most banking options are slower when cashing out to allow for the processing time. Even with a debit card, you can expect to wait 1-3 days to see the money back in your bank account.
How do poker sites pay out?
When you cash in a tournament or win in a cash game and leave the table, your winnings will be displayed in your on-site account. From there you can send funds to another player, buy-in to another event, or withdraw back to your cards, e-Wallet or bank account.
What methods have no fees?
Debit cards are best for low fees. There is typically no fee for UK players to deposit or withdraw with a VISA Debit, Maestro or Electron card. While e-Wallets are free to use when depositing, you will usually incur a fee when emptying your wallet to a bank account.
Do I need a credit card?
No. Although major credit cards like VISA and MasterCard are accepted widely at online poker sites, you can use an alternative like a debit card or e-Wallet. Credit cards also carry "cash advance" fees when used for deposits, so they're not always the best option.