Explore The Top Online Poker Sites In England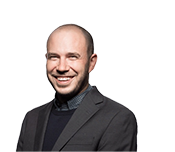 By Andrew Collinson
Legal Expert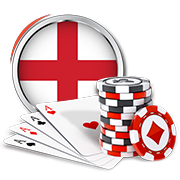 If you live in England and play online poker, you're lucky to live in one of the most liberal places in the world to enjoy gambling.
It's never been easier to play legal poker online in the UK. The biggest and best Internet poker sites are available, Brits can deposit using GBP, and there are no taxes to pay on winnings. In addition, there's now a top range of card clubs and casinos around England hosting the best live games around.
Our top rated English online poker rooms
Your safety and security in online casinos is our number one priority.
Playing Poker Online in England
While some countries have banned online poker, England has embraced legalised gambling totally. Players in London, Leeds or Loughborough can log on to their PCs or mobiles and spin up a tenner in minutes.
There are plenty of Internet poker rooms tied up with leading British bookmakers too. You can now deposit online or visit your local betting shop to fund your gaming account. In minutes you're free to move GBP into your poker account and get up and running.
And with gaming law in England catering totally for the consumers, it's possible to play for £100 or £10,000 any time of the day.
Current English Online Poker Laws
Under the latest gaming laws in the United Kingdom, all sites catering for players in England must be licensed by the UK Gambling Commission. The added level of security from a UK license means that poker players are more protected than ever.
The new gambling law, brought in in 2014, means that poker sites are taxed if their players are based in England or the UK. While that means players aren't taxed (gamblers in the UK aren't taxed on gaming winnings) the sites will be. That has inevitably led to some bonuses and sites disappearing from the UK market altogether.
Live England Cardrooms and Casinos
England boasts some of the best land-based cardrooms in Europe. Dusk Till Dawn near Nottingham opened in the mid-2000s and now hosts major tours like the UKIPT (UK and Ireland Poker Tour) and WPT (World Poker Tour).
Major casino chains like Genting and Grosvenor are also busy improving and expanding their cardrooms to cater for a mini-boom in live poker in England. With many poor cardrooms closing amidst security concerns, it's never been safer to enjoy Hold'em and Omaha in a live setting in England.
Find the Biggest Games Online
In 2021 it's possible to enjoy Hold'em for small-stakes GBP limits. Whether you're into tournaments or cash games, there's a top online poker site for you.
At OnlinePoker.co.uk we only rate and recommend the very best gambling sites for players in England. With all our picks you can enjoy the latest security, trusted licenses from the biggest jurisdictions, and fee-free deposits. You can even use your British bank account to transfer money and speak to a customer support member in English.
Sign up with one of our great online poker websites today and start working towards a top bonus. All of our poker rooms boast superb loyalty bonuses to make your cash go even further.
Online Poker England FAQs
Is online poker legal in England?
Yes. Under existing gambling laws, it's totally legal to play Hold'em on the web for real cash.
Who is the regulator?
Legit sites are regulated and licensed by the United Kingdom Gambling Commission. Your favourite sites may also hold licenses from approved overseas gaming jurisdictions.
At what age can I play?
The legal age for playing poker in England is 18.
Are there any restrictions?
Some payment options that are open to US players may not be features at England online poker rooms. However, payments aside, you'll find a full range of games and stakes at most leading English poker websites.
Do I need to pay tax on my winnings?
No. Gambling winnings are not taxed in England. However, to ensure you receive a state pension upon retirement, it's worth registering to pay National Insurance (NI) contributions regularly.
What if I am a professional gambler?
If poker is your primary source of income, you may have to declare your accounts in a self-assessment. It's worth checking with an accountant to see if your "losses" can be offset against any poker profits during the year.
Can I claim back tax on losses?
No, but your tournament expenses like travel and accommodation may be claimed on a return. Again, checking with your accountant is the best way to avoid any surprises.
These pages may also interest you