Online Poker Reward Schemes & VIP Programmes Explained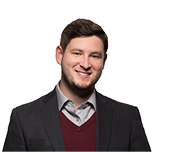 By Zac Ormley
Poker Expert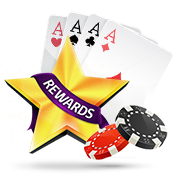 Make the Most of Your Online Poker Bets & Boost Your Bankroll with a Rewards Program
All the top casinos have a VIP online poker programme that rewards players for playing more often, betting higher amounts and just being an active member of the casino. Each time that you place a bet or move through a hand with the casino you accumulate points of some kind, and these points can boost your status at the casino while qualifying you for exciting rewards, some of which are expressed in real cash, or have a very high value.
Enjoy Cash Prizes or Vacations
As you become a top-rated VIP at your online poker room you'll enjoy perks that weren't offered at the lower levels. Most players will accumulate bonus points, player points or whatever the casino calls them as they play. When you get enough of these points you'll move up to higher levels and receive even more points just for playing like you always did. When you accumulate enough points you can trade them for cash in pound sterling, or you can use them to buy prizes such as vacations, electronics and other cool items.
Exclusive Events
As a top player at your casino you'll also get access to exclusive tournaments, higher stakes and more options that standard players just don't have available to them. You'll be able to play for bigger prizes and more exciting stakes. That's one of the main reasons that players work hard to move up the VIP programme to get to the top tiers, for all the exclusive access. By being an exclusive top member you'll be able to visit events that others can't even buy their way into, and you'll save a lot of money off entry fees to the other events that do sell tickets to interested buyers.
Choosing the Top Casino Based on the Online Poker Rewards
When you pick out a casino to play at for the first time you should really spend some time investigating the rewards programme or the VIP programme. Find out how many points you get for playing and what you can use those points for. Figure out which programme is going to offer you the most as a regular player and then use that information to help you pick out the right casino for you to play at.
Many Rewards Reset Monthly
It's important to realise that many of these poker rewards reset on a monthly basis. That means even though you might have made it three levels up in the rewards programme last month, you'll lose that status the following month if you aren't maintaining your bets and high frequency of play. To remain at the top and benefit from those elite bonuses you have to play more often and play consistently each month. For this reason it makes sense to play very heavily one month and to cut it down the next if you can't play full time every month and you want to qualify for the best rewards. If you really commit to playing a large amount of poker one month you'll unlock the better rewards and get the most from the perks programme. This is how you should do it every month that you want to take advantage of the programme.
An online poker VIP programme is just another way that leading casinos keep their players around longer. By learning how these programmes work, and deciding on the casino option that helps you the most you can maximize your reward potential and get even more out of your casino membership. So take your time to read through all the different benefits of a particular casino's reward programme, and then decide how you are going to take advantage of those benefits.
These pages may also interest you